London's newest corgi guide is back leading visitors around the capital inviting them to come and 'see it for yourself'
London looks forward to welcoming more visitors than ever this year so Rufus the Corgi is back to help them sniff out all that the best big city in the world has on offer.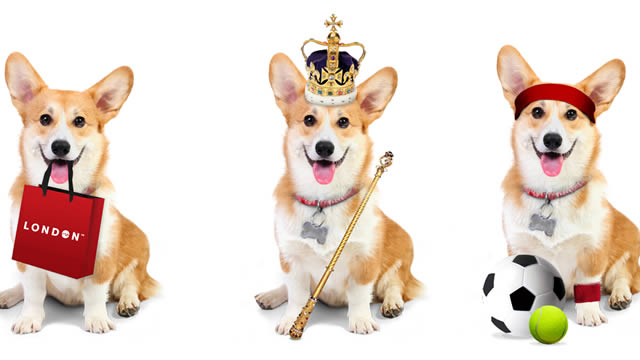 London & Partners, the mayor's promotional organisation for the capital launched the first phase of the new visitor campaign 'London, Now See It for Yourself' in October which aimed to capitalise on the success of summer 2012 by converting avid viewers into visitors.
The face of the campaign, Rufus the Corgi, has already helped thousands of visitors to explore a specially designed digital map and microsite on the new and improved visitlondon.com. Designed and beautifully hand drawn by artist Jenni Sparks, the map for London shows key attractions across the capital and a gives a guide to what's new for 2013, as well as highlighting some of the city's hidden gems.
The second phase of the campaign launches with the first of six themed competitions today, with the social media hound tweeting clues @findrufus, which will lead people from all over the world to where Rufus is hiding in the map each week. Find Rufus in the beautifully created map on visitlondon.com/see and enter to win a magical trip to London on six themes, every week for six weeks – Romantic London, Foodie London, Active London, Royal London, Film London and Fashion London.
Prizes include dinner at Brown's, afternoon tea at The Sanderson, tickets to attractions and top London shows, like the Bodyguard, a gift card for famous shopping districts and shops like Liberty's, Westfield and much more.
Gordon Innes CEO, London & Partners said: "We hope to see visitors enticed to the capital to enjoy some of the new attractions such as the Emirates Airline and the Arcelor Mittal Orbit, the new hotels such as Café Royal and Melia International's ME London and see for themselves some of the iconic locations they saw over this summer during the Games and Diamond Jubilee.  We have enjoyed working with a new character for the capital - Rufus the Corgi lets potential visitors see London from a completely new angle."
Follow Rufus on his adventures through London here www.visitlondon.com/see
Notes to Editors