Visitor spend up 11% during summer of sport in London
Provisional data from IPS (International Passenger Survey) has revealed that London's Olympic quarter  (July-September 2012) saw a rise in visitor spend despite a drop in visitor numbers.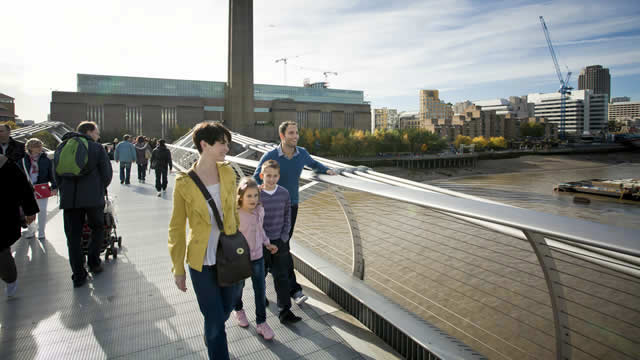 Total London expenditure over the quarter was up 11.2% to £3.14 billion, as visitors to the Olympic and Paralympic Games spent more than regular travellers. Visitor numbers, however, saw a drop of around 6% to 4.16 million a possible combination of the displacement effect of the Games as well as the continued drop of European visitors due to the economic downturn.
Overall, holiday visitors were down by almost 10%, while business visitors dropped by around 5%. Although overseas business visitors in London for corporate and sponsor activities around the Games probably neutralised some of the losses from 'regular' business traffic. The biggest growth area for visitors during this quarter was the VFR market (visiting friends and relatives) which saw a 4.3% increase.
From London's key markets, growth was seen in China which had a 56% boost and a doubling of spend. Visits from Ireland also grew by 24% and France by 10%.
Despite the overall losses in Q3, the nationwide picture suggests that visitor numbers started returning to normal from September with a 1% increase and other reliable indicators such as hotel occupancy (up 5%) and West End retail sales (up 5%) support this notion. The longer term figures for year ending September reveal that London welcomed 15.2 million visitors, only a slight 0.2% drop on the 2011 full year figures. In addition, visitor receipts over the in the same 52-week period  hit the £10 billion milestone for the first time; representing  a 7% year on year increase.
Commenting on the figures, Gordon Innes, CEO, London & Partners, "2012 was an incredible year for the capital and despite the anticipated dip in visitor numbers during quarter three, overall figures for the year are looking positive. We had an incredible opportunity to showcase London to the world and we are continuing to reach out to our leisure and business audiences to grow visitor numbers in 2013 and beyond through our tourism campaign London. Now See It For Yourself".
Notes to Editors
Contact