London tourism results see record visitors and spending year on year in Q2
The latest provisional figures from the International Passenger Survey (IPS) confirm that, as predicted, in the run-up to the biggest summer in the capital's history London welcomed more visitors from around the world who spent more in quarter two of 2012 (April – June) than the same period last year.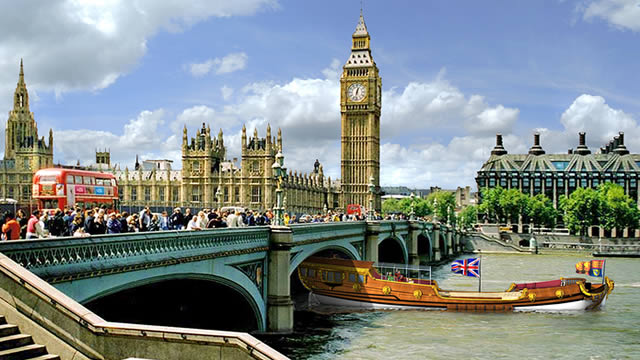 The city drew 4.1 million visitors, a 2% year on year gain which represents nearly 90,000 additional visitors in the three month period compared to 2011. In addition there was an impressive 9% increase in visitor expenditure meaning overall tourism receipts for the quarter were £2.48 billion. Growth from London's biggest market, the USA, made a substantial contribution to this increase, perhaps not surprising considering the country's interest in all things royal.
Visits from Europe were down slightly -2% - but the upward trend continued from the rest of the world category, which showed an increase of 5% with marked rises from countries such as China, India, Saudi Arabia and UAE.
As a result, figures for the six months to June reveal a 2.3% increase in visits to the capital. Following the overall rise in 2011 (up 3.5%), and an increase of 2.5% in the first quarter of 2012, these figures continue the steady rise in London's visitor growth over the past two years.
Visiting friends and relatives (VFR) may well have been taking advantage of having loved ones in the capital at such a momentous time for London, up 11% with 895,000 visits. Business visits also bounced back strongly with just over 800,000 visits in Q2, up almost 5%. 
Gordon Innes, CEO, London & Partners said: "In the run-up to the biggest summer of London's history during this quarter we expected to see record numbers of visitors coming to celebrate with us. The Queen's Diamond Jubilee Celebrations were a fantastic one-off draw to the city, helping to swell the quarter's figures for visits and spend. We now look forward to making the legacy goal of tourism growth a reality with many more exciting wins for the capital already in place for 2013 and beyond - from Ride London; the new annual mass participation cycling event in August next year to important health congresses in 2014 and 2015."
Notes to Editors
Contact
For more information contact the Press Team on 020 7234 5710.