2012 begins with visitor uplift in London
The latest provisional figures from the International Passenger Survey (IPS) have revealed that visitor arrivals were up 3.5% year on year in the first three months of 2012, just shy of the record figures from 2007.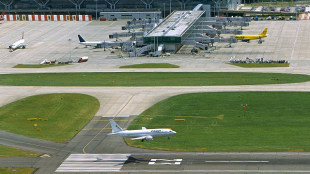 The figures continue the upward trend of visitors seen in the last 18 months and corroborate the capital's predictions earlier in the year that 2012 would bring an approximated 5% increase of visitors.
Tourism receipts are also up for the capital, with an increased average spend by European visitors bolstering the quarter by £947 million bringing the total expenditure to £1.9 billion.
With 397,000 visits in the quarter the North American market has proved particularly strong, with a year on year increase of 5.3%. Strong visitor numbers from France, Spain and Scandinavia also boosted figures in this quarter.
The healthy gains continued in the Rest of the World category too, which added a further 7.3% year on year. Within this category which includes Brazil, India China and Russia, tourism expenditure continued to rise, with receipts totalling £648 million as a result – nearly 10% higher than the previous year.
The latest report also includes other positive trends such as the increase in number of nights – up by 6%, suggesting an increase length in average stay.
London & Partners CEO Gordon Innes commented: 'These initial figures are a fantastic start to this magical year for London. Our Limited Edition London campaign featured many unique and appealing events - the celebrations of Dickens Bicentenary, the Chinese New Year festivities and David Hockney at Royal Academy - all have proved key in attracting visitors the capital at the start of the year.'
Notes to Editors
Contact