India tech firms choose London as European base
The Mayor of London Boris Johnson has today met leading Indian technology entrepreneurs to bang the drum for London as a centre for investment, on the day two Indian IT firms announce they are set to open European headquarters in the capital.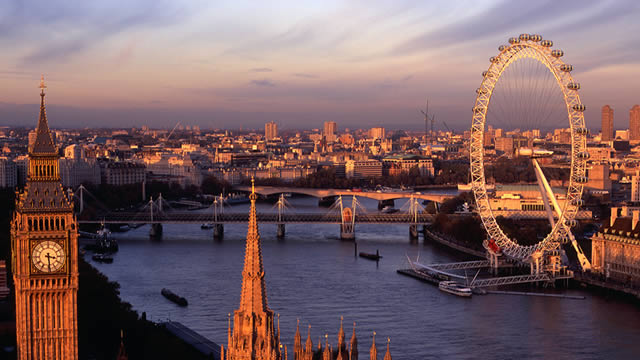 The technology and computing market in London already employs 100,000 people, with 19,000 students in the city signing up to ICT courses each year in a market worth £115 billion to the UK. With 24,000 IT companies already based in London, the capital is home to significantly more tech firms than any other European city - its nearest rival, Paris, has 15,500.
Today two world-renowned Indian technology firms have announced they are to join the ever growing list of companies choosing London as the base for their European headquarters. Nazara, a fast-growing mobile games developer and publisher, and India's second largest semi-conductor design services company, SmartPlay Technologies, will both open offices in the city before the end of the year. Combined, the two companies will initially be employing 40 staff and expect to be hiring up to 125 over the next three years in the UK.
Their arrival follows in the footsteps of other major Indian technology companies including InfoTech, Wipro, HCL Technologies and TCS that have already set up in London. Tech City, the boom area in and around Shoreditch, is already attracting the best big names in technology, including major names such as Facebook, Google and Amazon.
As part of his trip to India to promote London as the destination of choice for international trade, the Mayor today  attended a business reception hosted by Infotech Enterprises, with representatives from  about 20 of India's leading technology firms, including Vice President – International Business & Operations Vijay Mohan, from SmartPlay and Nazara's Chief of Marketing, Rajesh Dhote.  
The Mayor of London Boris Johnson said: "London is a powerhouse for entrepreneurial technology firms, which play a crucial role in driving jobs and economic growth in the capital.
"This commitment from Nazara and SmartPlay is yet another example of the confidence international firms have in the city, and India's burgeoning technology and computing sectors could benefit greatly from following their lead.
"London is in the right timezone and speaks the right language for global business. What's more the city is home to a talented and dynamic workforce, which is precisely why it is emerging as the city of choice for international investors."
Pradeep Vajram, CEO of SmartPlay, said: "London's connectivity to Europe/India, its access to a vibrant tech eco-system and the lack of language barriers make it the location of choice for SmartPlay's European expansion.
"We will initially be employing both engineers and sales teams in London and then looking to build out our design and sales operations in the UK."
Founder and Managing Director of Nazara, Vikash Mittersain, said: "London is a global hotspot in the digital and creative industries – a source of incredible talent. It likewise provides us access to sophisticated mobile consumer markets in Britain and western Europe. It is important we have a strong presence in the city."
Both SmartPlay and Nazara have been supported by the Mayor's promotional organisation London & Partners in setting up their London based operations. London & Partners alone has supported the creation of 830 jobs through Indian investment in the financial year 2011/12, and for the past three years India has been among the top four global investors in the capital.
Notes to Editors
About Nazara Technologies Pvt. Ltd. 
Nazara Technologies Pvt Ltd is a leading mobile games developer and publisher focused on the large mobile consumer base in India and emerging markets including the Middle East and Africa. In addition to developing a range of branded mobile games, Nazara operates unique services such as "Games Club" and also serves as an exclusive distributor for key game developers such as Electronic Arts. Its customers include mobile carriers as well as handset manufacturers. Nazara also owns "Playcaso" – an iOs and Android developer/publisher brand, "NZLabs" – a work-for-hire apps studio & "GCity" – a social gaming platform.
About SmartPlay Technologies
SmartPlay Technologies is an established design services company with expertise in providing Digital, Analog, Wireless Software and System Design.

With a team of 750+ employees and design centers in Bangalore, Hyderabad, G. Noida, San Jose - CA, San Diego - CA & Austin- TX, SmartPlay has emerged as one of the fastest growing technology services company in the world.

SmartPlay has been rated among the Top 5 semiconductor companies in the Silicon India SI100 list in 2010 & 2011. In a recent research conducted by CyberMedia Research Ltd., SmartPlay has been ranked as the second largest VLSI design services company in India.

SmartPlay is a preferred design services partner for several Fortune 500 and mid-sized semiconductor and system companies working on Graphics, Mobile, Multimedia and Processor technologies.
Mayoral visit
The Mayor is on a five day visit to India, accompanied by a delegation of top London business people, to promote London as the destination of choice for investors and international trade. He will be taking part in a series of high-level meetings with Indian business leaders, senior politicians and investors in the key business hubs of Delhi, Hyderabad and Mumbai.

The visit is part of a wider series of trips Boris Johnson is planning to key overseas markets in the next 18 months, including China, Brazil and the Middle East. The aim is to attract foreign investment, promote export, create jobs in the capital and build on the huge exposure London received as a result of hosting the 2012 Olympic and Paralympic Games. 
Contact
Please call the Mayor of London's press office on 020 7983 4070 or email mayorspressoffice@london.gov.uk.