London & Partners appoints Chris Gottlieb as Director of Strategy, Brand & Communications
It has been announced today that Chris Gottlieb has been appointed to the newly created role of Director of Strategy, Brand & Communications at the Mayor of London's promotional organisation London & Partners.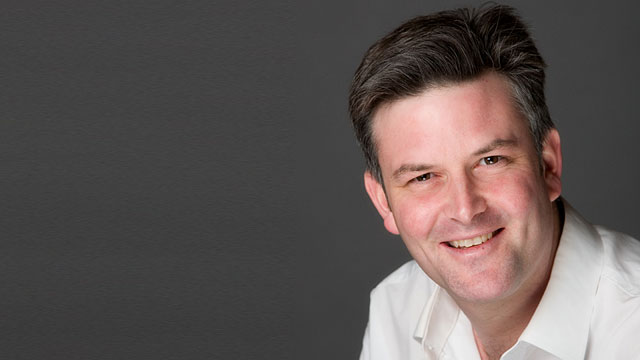 London & Partners is the Mayor of London's official organisation responsible for promotion of the city to business investors, tourism visitors and students across the globe.
Gottlieb, who is set to take up the new role in January 2013, is joining the company from the charity Oxfam, where he has been in post since May as Director of Communications.
Before Oxfam, Gottlieb was at the BBC for nine years where he held a variety of posts including a position on the Television and Journalism Boards as Director of Marketing, Communications and Audiences.  Whilst at the BBC, Gottlieb led the rebranding of BBC News, across local, national and global output.
Prior to the BBC, Gottlieb worked at Thomson Holidays (now TUI UK) as Group Advertising Manager and at J Walter Thompson earlier in his career.
Gottlieb brings with him a vast experience across branding, reputation and communications and will see him directing a number of different departments within London & Partners including Strategy, Insight & Propositions, Communications and Brand teams.
The newly created role will develop and implement a global strategy which positions London with key audiences and builds and evolves the capital's international reputation as the world's business capital, centre for talent and creativity, and as an exciting visitor destination.
The position is a result of a restructure which also sees Julie Chappell, who has worked to promote London for the last 8 years, promoted to Director of Consumer Marketing and Digital. Chappell's new role comprises responsibility for the organisations' B2C marketing initiatives to visitors and potential students.
Gordon Innes, CEO London & Partners commented: "We are delighted that Chris has decided to take on the role of Director of Strategy, Brand & Communications. There is huge potential for London in the coming months and years to build on the successes of 2012. This new role will develop a city-wide strategy to deliver the promotion of London's great companies, events and individuals.  With Chris' expertise and extensive brand and communications experience we have no doubt he will be a valuable addition to our team."
Chris Gottlieb said: "2012 has been a momentous year for London and with the legacy of the Olympic Games now in full swing it's a particularly crucial time for London's reputation as the global city to live, work, study and invest. I'm delighted to be joining the already strong team who are in place and look forward to strengthening London's reputation internationally in the years to come."
Chris Gottlieb has a BA in English and French from Southampton University and is an alumni of London Business School's Senior Executive Programme.
Notes to Editors
Contact
Head of Communications – Sunita Sharma ssharma@londonandpartners.com
PR Manager - Jo Geneen jgeneen@londonandpartners.com
+44 207 234 5710 / press@londonandpartners.com