Healthbox launches Europe's first business accelerator programme in London
Seven teams of entrepreneurs from across Europe who have the potential to bring about real change to the UK health economy have been chosen to take part in a three-month business accelerator programme run by Healthbox in London.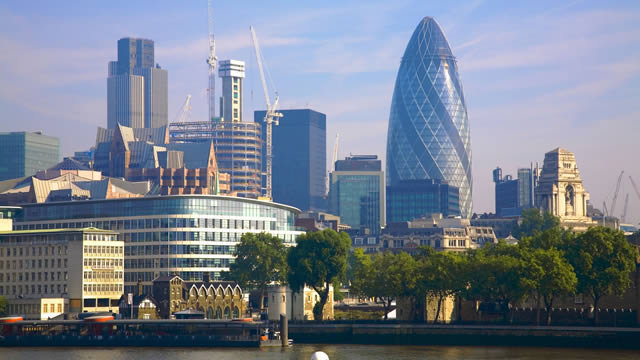 Healthbox has selected Guy's and St Thomas' Charity, Bupa and Serco as strategic partners to the UK-based programme.
The programme, also welcomed by the Mayor of London, Boris Johnson, offers healthcare entrepreneurs mentoring support and access to influential figures and organisations across the public and private healthcare spectrum.
Boris Johnson said: "London is a leading force in life-science and digital innovation and the natural home for entrepreneurs. I applaud the work Healthbox is doing in bringing the next generation of health tech businesses to the city, helping transform them into vibrant enterprises creating jobs and economic growth for Londoners."
Healthbox's programme has generated interest from twenty countries and five contents across the globe. A survey of  entrepreneurs who applied to Healthbox's London and Boston programmes showed that 68% of healthcare innovators see an ageing population and the prevalence of chronic disease as the biggest challenges to the global health economy.
In an apparent response to these challenges, 23% of the startups applying to the programme have developed   patient-focused technology to promote wellness and prevention, specifically through influencing consumer behaviour, data management or biometric tracking. This compares with just 4% who proposed new technology for tracking medication usage or 2% who are developing data privacy tools. The results demonstrate a growing trend towards technology and innovation designed to put the patient or user in greater control of their health and care.
"The Healthbox programme is about fostering collaboration in the sector and identifying solutions and talented  entrepreneurs that we think can have impact and affect sustainable change", said Nina Nashif, the Founder and CEO of Healthbox. "I am very excited to work with these companies and see how they continue to refine their business propositions over the course of the three months and beyond."
"The Charity is delighted to invest in this programme that supports innovation and entrepreneurship in healthcare", said  Sir William Wells, Chairman of Guy's and St Thomas Charity.  "The techniques and experience that Healthbox provides, alongside the entrepreneurs' talent and vision, will assist in accelerating new business development. with the potential to bring real change to healthcare delivery across London and beyond. We look forward to the NHS being able to harness the innovation that the programme will support."
The following seven teams, which have been catagorised into areas of critical need, have been selected to take part  in  the programme.
Patient Centred Practices
SportsClinicPlus is developing an online exercise tool to enable patients to recover quicker from injuries whilst reducing the probability of future chronic injury
MIRA Rehab helps patients with temporary physical disabilities recover quickly through technology and  video-gaming
Wellness and Prevention
SOMA Analytics has developed an intelligent smartphone application for the treatment and management of stress
Care Delivery
Hometouch is helping to transform the lives of older people and their carers through introducing multi-platform  technology designed to foster engagement and monitor activity
Evidence-Based Decision Making
Portable Medical Technology Ltd develops apps for medical specialists to reduce medical errors, improve  efficiencies and patient communication
Medopad is a mobile health platform that securely delivers patient information directly to physicians
Advances in Biotech
Desktop Geneticsis developing a DNA printer device, which provides users with rapid and reliable in-house DNA synthesis capabilities, vital to new drug research in oncology, infectious disease, and regenerative medicine
Over a hundred healthcare leaders from across the NHS and public and private spectrum will attend the official  launch of the UK based programme, which kicks off on the 17th October.
Notes to Editors
About Healthbox
Founded in 2011 by business incubator and venture capital firm Sandbox Industries, Healthbox is Europe's first   business accelerator focused exclusively on supporting   innovation and entrepreneurship in healthcare. The programme brings together organisations from across the healthcare spectrum, including private and public providers, investors, retailers, business experts and NHS stakeholders, to form a dynamic hub of entrepreneurship with unrivalled exposure and access to the healthcare sector.
Contact
For further information and interviews please contact Alice Osborne at ZPB Ltd on 020 7018 1124 or alice@zpb-associates.com
Healthbox has also been supported by London & Partners, the Mayor's official promotional organisation for 
London. For further information, please contact Toby Hall on 0207 234 5906 /thall@londonandpartners.com.