History and heritage tops London survey
As London gears up to host the world for the 2012 Olympic and Paralympic Games, during a once in a lifetime summer with unique cultural spectaculars, events and activities throughout July, August and beyond, London & Partners, the promotional organisation for the capital, asked people in Britain what they're most excited about.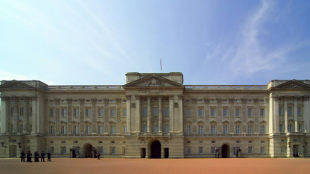 The results come as visitlondon.com launches a range of exclusive deals including hotels, restaurants and attractions giving visitors the perfect reason to come and experience the magic of the capital this summer.
Over half of all those questioned (57%) in the survey carried out by Ipsos MORI in Britain, think London will be an exciting place to be – young people aged 16-24 being the most enthusiastic (61%). Over three quarters of those surveyed (75%) thought there would be lots to do in the capital this summer. 
History and heritage activities and attractions (34%) such as Buckingham Palace, which has just opened its summer exhibition 'Diamonds', topped the list of what people were most interested in. Visitor attractions including EDF Energy London Eye, Madame Tussauds and the London Dungeon came a close second (33%). Also, more than a quarter (28%) of those questioned were keen to go shopping in the capital, where they can visit destinations such as Westfield Stratford City, gateway to the Olympic Park this summer.   
Sixty percent of those surveyed thought that visitors from overseas would see London as full of history and tradition in 2012 – reaffirming the capitals' cultural and historic appeal.  
Gordon Innes, CEO, London & Partners said, "There is so much to see and do this summer with thousands of new attractions and events all over the capital specially created for this year. The capital is ready to welcome visitors and we would encourage them to make the most of this once in a lifetime experience.
"With an extraordinary summer, which covers everything from the bicentenary of Charles Dickens birth, World Pride; the London 2012 Festival as well as the London 2012 Olympic and Paralympic Games - there really hasn't been a better time to visit."
Amazing summer deals on hotels, apartments and hostels including up to 50% off, 3 nights for the price of 2 and added value offers, from hostels to five star accommodation, mean there are so many reasons for visitors and Londoner's alike to experience a summer like no other in the capital.
For more information see www.visitlondon.com/late-summer-deals
Notes to Editors
Examples of some of the great deals on offer for every budget below:
Accommodation:
Guoman Hotels and Thistle Hotels
Up to 50% off best available rates at Guoman Hotels in London this summer
Prices start at just £79 inc VAT per night
http://www.visitlondon.com/offers/detail/partner60532
Up to 20% off at a Radisson Blu Edwardian Hotels
Valid from 13 August 2012 to 9 September 2012
Book at least 10 days in advance to take advantage of this great offer
http://www.visitlondon.com/offers/detail/partner60530
Clink Hostels  
Dorm beds at £15 per person per night (including weekends) between the 13 of August and 2 September 2012. Continental breakfast, bed linen and a free guided London walk offer free of charge.
Save between 20% and 45% with this Late Summer Deal.
Valid from 13 August 2012 to 2 September 2012 
http://www.visitlondon.com/offers/detail/partner60432
Attractions:
London 2012 Festival
All 33 London boroughs, 21 June - 09 September 2012
The Festival, announced by London 2012, is a 12-week celebration of the world's best music, theatre, dance, visual art, literature, film and fashion. In London, an unparalleled programme of free events is being planned by the Mayor's Office in partnership with artists and performers, across all 33 boroughs, to create an unforgettable experience for anyone in the city during the Festival. For more information visit www.festival.london2012.com
BBC Proms
Royal Albert Hall, 13 July - 08 September 2012
Widely regarded as the world's largest music festival, the BBC Proms will be a major part of Festival
2012. It will feature new music, international orchestras and many of the world's leading soloists and
conductors and there will be a particular focus on young performers and a celebration of music
associated with London this year. For more information visit www.bbc.co.uk/proms
Visit Buckingham Palace
SW1A 1AA (Green Park Underground)
The Queen's official London residence has a whopping 775 rooms. The 19 lavishly decorated State Rooms are open to visitors from 31 July to 30 September. The rooms form the heart of the working palace. They're furnished with some of the greatest treasures from the Royal Collection including paintings by Rembrandt, sculpture by Canova and some of the finest English and French furniture. Visit www.royalcollection.org.uk
Restaurants:
Off the Wall
Apex London Wall Hotel, 7-9 Copthall Avenue, London, EC2R 7NJ
50% off food bill
http://www.apexhotels.co.uk/en/hotels/london/apex-london-wall-hotel/explore/eat/
Elena's L'Etoile
30 Charlotte Street, London, W1T 2NG
20.12% off food
There are more than 40 late summer deals available. For the full list of offers visit www.visitlondon.com/late-summerdeals
About the survey
The Survey of 1,012 GB residents aged 16-64 was conducted using, i:omnibus, Ipsos MORI's online omnibus, between 29th June & 2nd  July 2012.
Respondents were drawn from the Ipsos MORI online access Panel. The survey data were weighted by age, gender, region and social grade, working status and main household shopper to be nationally representative of GB adults aged 16 - 64.
For a full breakdown of survey results please contact the press office.
About London & Partners
London & Partners is the official promotional organisation for London. Our company attracts and delivers value to business, students and visitors. London & Partners is a not-for-profit public private partnership, funded by the Mayor of London and a network of commercial partners.
Our remit is to drive leisure and business visitors as well as bidding to secure major events in London, to unlock the city for overseas businesses who want to set up or expand in London and to promote the capital's world class universities to international students.
Our intention is to work in partnership with organisations in London and across the world to deliver our goal - that London be globally recognised as the best big city on earth.
For more information visit www.londonandpartners.com
Contact