Free London App launches for definitive guide to summer
The Mayor of London and the capital's official promotional organisation, London & Partners have launched a new free mobile app. The London Official City Guide will help Londoners and visitors enjoy the very best of what the city has to offer, as it celebrates the London 2012 Olympic and Paralympic Games with an unprecedented festival of world-class cultural events.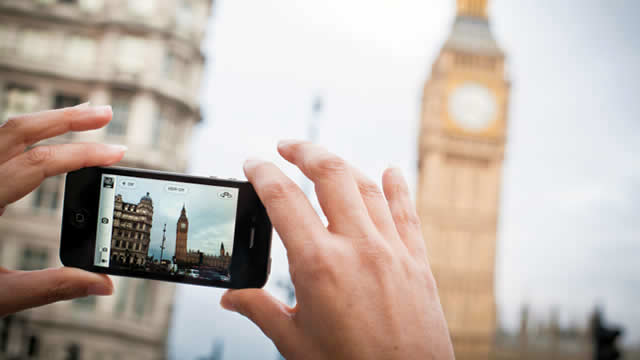 The London Official City Guide features unrivalled content powered by London's official digital visitor platform visitlondon.com and is the perfect companion for Londoners and tourists.
As well as the Mayor of London Presents programme it will keep users up to date with the hottest events, the city's many outstanding attractions and recommendations for the best restaurants offering fine cuisine from across the globe. The app incorporates Google maps and has easy-to-use search functionality with thousands of listings to enable users to browse by venue or attraction. Alternatively, users can browse by location with the app recommending a range of nearby options.
In addition, the app includes six easy-to-navigate Discovery Trails, guiding visitors along some of London's most scenic streets and iconic sights. Featuring 84 uniquely decorated sculptures of the London 2012 Olympic and Paralympic Games mascots, Wenlock and Mandeville, the trails will enable users to discover the sights and sounds of central London and provide some fantastic photo opportunities. Cultural trails will guide visitors in exploring the best of the capital's culture whether in world-famous London locations or the city's lesser known hidden gems.
The Mayor of London, Boris Johnson, said: '2012 is a phenomenal year for London and I want Londoners and tourists to explore the best of what our great city has to offer. With exciting world-class cultural events popping up in every corner of the capital, there has never been a better time to explore the city, not just the well-known attractions, but the other wonderful local gems waiting to be discovered. With so much to see and do, the app and brochure are your indispensible guide to a summer like no other.'
Gordon Innes, CEO, London & Partners said: 'London is gearing up to a summer unlike anything we will have seen in our lifetime, following the Jubilee celebrations the party atmosphere is only set to ramp up as the Olympics draws closer and this app could not be better timed to help visitors and locals peruse the wide array of unique events and pop-up performances going on now in the late summer.'
The new free mobile phone app is now live and available to download from the Apple app store. For more details visit the website at www.visitlondon.com/apps.
For more details about the Mayor of London Presents programme, visit the website at www.molpresents.com.
Notes to Editors
1. The Mayor of London is supporting a huge programme of free events and cultural activities to add to the excitement of 2012. Working with outstanding international artists and world-class cultural organisations this unprecedented Mayor of London Presents programme is taking place in every corner of the capital to add to and complement the London 2012 Festival. It includes Secrets: Hidden London, with artists and performers transforming hidden and lesser known locations; Showtime, the largest outdoor arts festival ever seen in the capital, with dozens of electrifying artists from the UK and abroad coming to every borough, in high streets, parks and town centres; BT London Live, bringing live action from the Games, as well as sporting activities and entertainment to Hyde Park, Victoria Park and Trafalgar Square; and Surprises bringing pop-up performances and once in a lifetime experiences to locations familiar and unusual, above your heads and atop landmark buildings. To be the first to know about what's happening in this Summer Like No Other, sign up or follow us at www.molpresents.com  www.facebook.com/mayoroflondonpresents / www.twitter.com/molpresents
2. London & Partners is the official promotional organisation for London attracting and delivering value to businesses, students and visitors. London & Partners is a not-for-profit public private partnership, funded by the Mayor of London and our network of commercial partners.
Our remit is to drive leisure and business visitors as well as bidding to secure major events in London, to unlock the city for overseas businesses who want to set up or expand in London and to promote the capital's world class universities to international students.
Our intention is to work in partnership with organisations in London and across the world to deliver our goal - that London be globally recognised as the best big city on earth.
For more information visit www.londonandpartners.com . For more about what's on in London visit www.visitlondon.com .