London's underground is world's first
London & Partners today award Transport for London with a Guinness World Records title for the first underground railway system as part of World Record London. The official title acknowledges London Underground's past innovations and latest  infrastructure improvements which gives London a world-class transport network.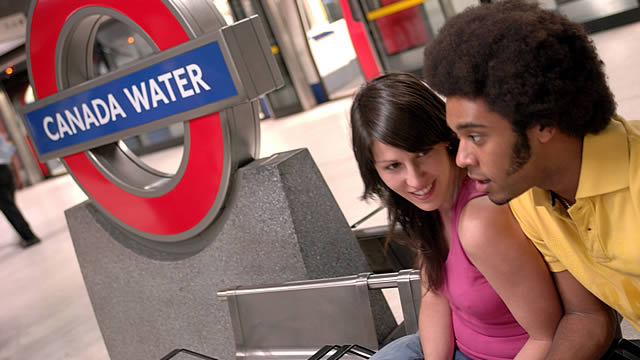 World Record celebrates London in the run up to 2012 Olympic and Paralympic Games and the  record for first underground railway system is just one of 20 Guinness World Record attempts that London is breaking to become a multi record-breaking city.
Gordon Innes, CEO at London & Partners, said: "London's underground system is as much an attraction as a means of transport for Londoners and visitors alike. I am delighted to present this award for the incredible service that engineers and underground staff have provided in the past and will continue to provide in the future helping the capital provide a vital service for its 15.2 million visitors each year."  
London was the first to make the step in providing a solution to metropolitan congestion in 1863 with the introduction of the world's first Underground railway, originally called the Metropolitan Railway,   which initially ran between Farringdon and Paddington.  In 1890 it became  the first underground system to use electric trains with the world's first deep level electrically operated railway running from Stockwell to King William Street and in 1969 the Victoria line became the world's first automatic railway.
Today between three and half to four million journeys are made every day on the Tube, on 11 lines , serving 270 stations, over 402 km of track. It is the reason why London Underground, celebrating its 150th anniversary next year, is undergoing the biggest investment programme in its history to upgrade the Tube network  and increase capacity for those using it now and in the future.  
The Circle, Hammersmith & City,  Metropolitan lines run along the original stretch of the Tube between Farringdon and Paddington, they along with the District line are undergoing a major transformation which will see new tracks,, signals and new air conditioned walk through trains which Metropolitan line customers are already benefitting from.  The upgrade of these four lines which represent 40 per cent of the Tube network will be complete in 2018.
Notes to Editors
About London Underground
• London Underground has been known as the Tube since 1890, when the first deep-level electric railway line was opened
• The Underground name first appeared on stations in 1908
• In 2011/12 the Tube carried record numbers of passengers with 1.171 billion journeys made.
• The number of miles/km travelled by each Tube train each year: 114,500 miles/184,269km
• Length of the  network is 402km/249 miles
• There are approximately 19,000 London Underground staff
Contact
For media enquiries contact:
Sunita Sharma or Jo Geneen at London & Partners – press office
ssharma@londonandpartners.com  - 0207 234 5844
jgeneen@londonandpartners.com - 0207 234 5842