Dot London to benefit the capital
London & Partners, the official promotional agency for the capital, working with the Mayor of London, has applied to ICANN for the right to run the .London generic Top-Level Domain name (gTLD) on behalf of London.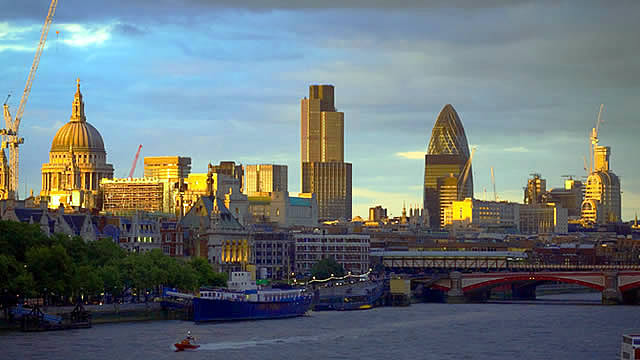 .London was one of more than 1900+ applications for new gTLDs revealed by ICANN at the press conference in London today. New gTLDs will provide consumer choice and create competition with the 22 existing domains like com, net and org.
London & Partners has selected Minds + Machines Ltd. as its registry services provider (RSP) as their winning bid provides the best deal for London.

Minds + Machines will endeavour to have the .London application assessed as soon as possible by ICANN, however the process will be highly competitive, with the evaluation process taking anything from 9 – 20 months. Only the city of London has the authority to apply for dot London, so there will be no competition for the name itself.

The brand name for the London TLD will be Dot London and once launched the project will:

• create jobs in London
• deliver financial, promotional and branding benefits for the city
• develop new marketing and business opportunities for London-based organisations, particularly SMEs and the public and non-profit sectors
• claim a space on the Internet for the London brand.

Commenting on the application, Gordon Innes, CEO, London & Partners said, "London is a city that leads on business and digital innovation and our work with Minds + Machines on the Dot London proposal demonstrates this. Dot London will create opportunities for London and Londoners, help improve the delivery of public services, promote innovation, and generate revenues to be applied in the public interest of Londoners. We look forward to working with our partners and interested parties whose involvement will be critical to Dot London's ultimate success."

Minds and Machines CEO Antony Van Couvering said: "The Dot London project is one of the most exciting of the whole new gTLD programme, bringing variety and choice to the domain name market around one of the most famous city names in the world. We will be working hard with our partners in the months ahead to bring this exciting vision to London and Londoners."

As part of the Dot London launch strategy, a special priority period for London businesses and Londoners to register in .London is planned. More details will be released at a later stage.

Those interested in receiving news about Dot London launch dates and who would like to register their early interest in Dot London domain names should visit www.londonandpartners.com/dotlondon
Notes to Editors
About Dot London
1. Dot London will be an open registry, available to all qualified registrants, backed up by solid protection for rights holders and with prompt effective dispute resolution procedures, using tested policies and procedures incorporating global best practices. The Dot London registry will run on commercially proven software already providing TLD services around the world.
2. The application window for new generic Top-Level Domain (gTLD) names closed on 30 May after receiving more than 1,900 applications.
3. The DOT LONDON words are a trade mark.
4. The Dot London project currently sits within London & Partners' digital team and our registry services provider Minds + Machines Ltd. has now been appointed. The current Dot London steering group will evolve into an advisory and policy making body and will include representatives from  London & Partners, the GLA, Minds + Machines Ltd. and industry experts as required.
About Minds + Machines
Minds + Machines is a registry services provider that works internationally with commercial organisations, cities, not-for-profits and entrepreneurs to secure and operate new Internet  domains, known as top-level domains (TLDs). Minds and Machines Limited is a wholly owned London-based subsidiary of Top Level Domains Holdings Limited, which is quoted on the AIM market of the London Stock Exchange. http://mindsandmachines.com
Contact
Sunita Sharma at London & Partners – press office ssharma@londonandpartners.com  or
+44 (0) 20 7234 5844
For Minds and Machines - gth media relations Toby Hall /Suzanne Johnson Walsh +44 (0) 20 3103 3903/2