London Named The World's Best Destination
London collects top award for Best in the UK, Europe and the World annual Travellers' Choice Destinations awards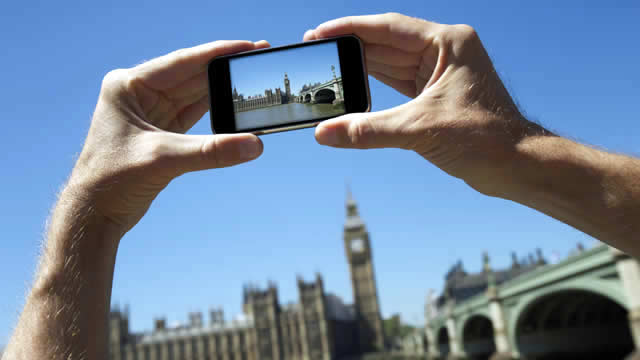 London collects top award for Best in the UK, Europe and the World annual Travellers' Choice Destinations awards
London has scooped the top awards from TripAdvisor® 2012 Travellers' Choice® Destinations Awards. The world's largest travel site has today announced the results which honour the top destinations in the world as decided by millions of travellers.  

London reigned supreme in the awards: it was named the world's, Europe's and the UK's best destination.  With the Diamond Jubilee and Olympic Games fast approaching, it's a well-timed triumph for the capital.  

Gordon Innes, CEO, London & Partners, London's promotional organisation commented: "This accolade couldn't be better timed for the capital in this momentous year and we are delighted that millions of travellers have voted London as the number one destination in the world, Europe and the UK."

"These three awards are testament to the wonderful attractions, dining and accommodation that set London apart from these other destinations.  With an expected TV audience of over 4 billion for events this summer, it's the perfect time to show the world how much the capital has to offer."

Emma Shaw, TripAdvisor spokesperson, commented: "To be crowned the world's best destination in the Olympic year by millions of travellers is a tremendous honour for London. It's fantastic to see the capital recognised and rewarded by those that have really experienced the city – travellers themselves."

Following London in the world stakes were New York City and Rome, in second and third places respectively. Rome and Paris hold up the second and third places respectively in the European category.  

The only other UK city to rank in this list was Edinburgh, which took 13th place.

The Travellers' Choice Destinations awards honour top travel spots worldwide based on millions of valuable reviews and opinions from TripAdvisor travellers.  Award winners were determined based on the popularity of destinations, taking into account travellers' favourites and most highly rated places.  

For the complete 2012 Travellers' Choice Destinations winners, go to www.tripadvisor.co.uk/TravelersChoice-Destinations.

For more reasons to visit London and to help plan your trip, visit www.visitlondon.com
Notes to Editors
 

World

 

 

 

Europe

 

 

 

UK

 

1

London

 

1

London

 

1

London

2

NYC

 

2

Rome

 

2

Edinburgh

3

Rome

 

3

Paris

 

3

Liverpool

4

Paris

 

4

Istanbul

 

4

Torquay

5

San Francisco

 

5

Barcelona

 

5

Glasgow

6

Marrakech

 

6

Berlin

 

6

Belfast

7

Istanbul

 

7

Florence

 

7

Manchester

8

Barcelona

 

8

Prague

 

8

Blackpool

9

Siem Reap

 

9

Dublin

 

9

Birmingham

10

Berlin

 

10

Amsterdam  

 

10

Llandudno
About London & Partners
London & Partners is the official promotional organisation for London. Our company attracts and delivers value to business, students and visitors. London & Partners is a not-for-profit public private partnership.
Our remit is to drive leisure and business visitors as well as bidding to secure major events in London, to unlock the city for overseas businesses who want to set up or expand in London and to promote the capital's world class universities to international students.
Our intention is to work in partnership with organisations in London and across the world to deliver our goal - that London be globally recognised as the best big city on earth.
For more information visit londonandpartners.com   
About TripAdvisor
TripAdvisor® is the world's largest travel site, enabling travelers to plan and have the perfect trip. TripAdvisor offers trusted advice from real travelers and a wide variety of travel choices and planning features with seamless links to booking tools. TripAdvisor-branded sites make up the largest travel community in the world, with more than 50 million unique monthly visitors*, and over 60 million reviews and opinions. The sites operate in 30 countries worldwide, including China under daodao.com. TripAdvisor also includes TripAdvisor for Business, a dedicated division that provides the tourism industry access to TripAdvisor's millions of monthly visitors.

*Source: comScore Media Metrix for TripAdvisor Sites, Worldwide, January 2012
Contact
For more information please contact Jo Geneen / Sunita Sharma at London & Partners – jgeneen@londonandpartners.com / ssharma@londonandpartners.com / +44 207 234 5710
For more information please contact Laurel Greatrix  lgreatrix@tripadvisor.com / 0777 801 3639