"100 Days to Go" until the London 2012 Olympics
Gordon Innes, London & Partners' Chief Executive, held a business reception today in Beijing to commemorate '100 Days to Go' to the London 2012 Olympic and Paralympic Games. With the Games approaching so quickly, the reception focused on the extraordinary scale of development that has accompanied the Games - with contracts worth approximately £6 billion already delivered - as well as the substantial investment opportunities available through Olympic legacy projects. London & Partners, the Mayor of London's official promotional organisation for the capital, is tasked with promoting London to visitors, students and business investors.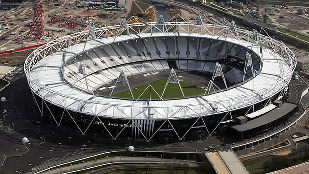 Mr. Innes is visiting China from April 15th-19th to promote business opportunities for Chinese companies in London. During his trip, Gordon has met with a number of key Chinese executives, investors and government officials - reinforcing the message that London is the leading European destination for Chinese investment, with a wide range of opportunities made possible by the London 2012 Olympic and Paralympic Games.
This year marks the 40th anniversary of the establishment of diplomatic ties between the United Kingdom and China. Business, tourism and educational ties between the two countries have expanded rapidly over the course of the past few decades, especially in recent years. Chinese enterprises are now the second largest group of foreign investors in London's economic landscape. Additionally, this year will also mark the transition of Summer Olympic hosts - from Beijing to London.
"London learnt a huge amount from the Beijing Games in 2008 - not only around how to offer a truly warm welcome to all its visitors but also how to maximise the opportunities that have arisen – for London that includes elements such as infrastructure developments and advances in the digital and business landscape," said Gordon Innes.
The post-Games legacy presents Chinese enterprises with a wealth of investment opportunities. Seventy-five pence in every £1 spent by the Olympic Delivery Authority is being invested in the long term regeneration of east London, forming Europe's largest regeneration project. Major development projects in east London include: Tech City, Olympic Park Legacy, Royal Docks, Greenwich Peninsular, Crossrail and the Canary Wharf expansion.
London, with its flexible labour market and light restrictions, has been voted for twenty-two years running as the number one business destination in Europe. London attracts innovative and dynamic businesses from around China - especially those specializing in the creative, ICT, financial services and environmental industries. Over the last few years, the number of Chinese companies London & Partners has helped establish or expand business operations in London has more than doubled.
"With demand to 'go global' from Chinese companies continually increasing and London matching the main criteria, London & Partners is dedicated to supporting Chinese companies enter the UK market with our two offices and Beijing and Shanghai as well as our colleagues from London – as we mark this important and exciting occasion and start the 100 day countdown until the 2012 London Games," concluded Gordon Innes.
Notes to Editors
Contact