London & Partners appoints final board member
London & Partners, the official promotional organisation for London, has today announced Dr. Linda Yueh as the final member to join the board.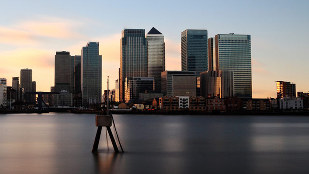 Dr. Yueh started her career as a corporate lawyer and is now an established author, economist and broadcaster commenting on global economic developments including in South East Asia and India in her role as economics editor for Bloomberg TV.
Dr Yueh directs the China Growth Centre (CGC) at St. Edmund Hall, University of Oxford, is an associate of the Globalisation programme at the Centre for Economic Performance (CEP) and the IDEAS: International Affairs, Diplomacy & Strategy research centre both at the London School of Economics and Political Science (LSE), and a fellow of the Royal Society for the Arts (FRSA).
A fluent mandarin speaker, Dr Yueh offers insight into China, notably through the academia, government and commercial sectors.   
Commenting on her appointment, Dr. Yueh said, "I am thrilled to join the team at London & Partners during this really exciting year for the city. It's a great time to be part of such an organisation delivering value for visitors, businesses and students. I look forward to helping shape how London is promoted all over the world."
London & Partners Chair, Dame Judith Mayhew Jonas said: "As an economist Dr. Yueh will play an important part in developing strategies for London during 2012. We are fortunate to have her expertise in understanding the macro-economic forces which create dynamic and successful global cities.  Her knowledge of emerging markets, including China and India will be an invaluable asset for the board."
Dr. Linda Yueh joins Hilary Riva, Glen Manchester, Guy Parsons and Alan Bishop following their appointments last year.
London & Partners brings together the remits of Visit London, Think London and Study London in a new single entity to promote the capital with one vision and mission to promote and attract leisure and business tourism, higher education, inward investment and major events.
More information about the roles is available at londonandpartners.com
Notes to Editors