New research reveals London is world's leading destination for overseas students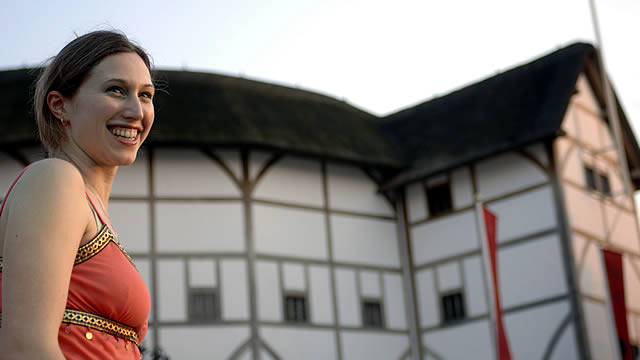 New research from PA Consulting has revealed that more than 105,000 international students now come to London for
higher education, cementing the city's place as the world's most popular destination for foreign students.
The capital has seen a growth of over 6% compared to the previous year, and welcomes students drawn from over 200 countries - more than its nearest rivals, New York and Sydney.
Overseas students contribute over £2.5 billion into the economy per annum and in total, London is home to a quarter of all international students in the UK.
The leading market for international students is India, closely followed by China, and between them make up 20% of the student population with both nationalities having approx. 10,000 students studying in London. Students from the United States, Germany and Greece, join those from China and India in the top five markets.
Business Studies is the most popular subject for overseas students in London with over 25,000 overseas students studying it in 2009/10 (approx 25%). This demonstrates London's pull and reputation as a global business destination.
The new figures coincide with the launch of the London Alumni Ambassadors club at City Hall on 20 May 2011. The club aims to reconnect with alumni from around the world as the city prepares to host the 2012 Olympic and Paralympic Games. The club will allow alumni to network with each other at events in key cities around the world. The first event will be in Beijing on 16 June 2011 with the launch of London & Partners in China. Other events and online
activity will follow in cities around the world in the coming months. 
The Deputy Mayor of London, Richard Barnes, who will welcome current international students to the launch at City Hall, said: "London is a fantastic city to study in. As well as high quality teaching at some of the best academic institutions in the world, for any student it offers unbeatable social and cultural experiences. We've unrivalled museums,theatres and live performance, great restaurants and unbeatable shopping. And in addition to hosting the Olympic and Paralympic Games, it's a great city for sport, to watch and to participate in."
"London is also an enormously diverse city and in neighbourhoods as well as colleges there are new friends to be made from around the world. Graduates and alumni from London's universities span the globe and we look forward to reconnecting with them in the run up to the 2012 Games."
Dame Judith Mayhew Jonas, Interim Chair of London & Partners, commented on the opportunities from the London Alumni Ambassador's club: "London is not only a great place for studying and for international careers, but also for international business. No one knows this better than graduates from London's top universities.  I encourage these international graduates to become business ambassadors for the capital.  We want them to share their experience of the city across their own global networks and showcase the opportunities that the city delivers to international businesses."
Through the London Alumni Ambassador's Club London & Partners will be able to highlight their expertise and ability to not only support international students but also to help global businesses set up and expand in London.
Notes to Editors
London & Partners is the official promotional agency for London attracting and delivering value to businesses, students and visitors. London & Partners is a not-for-profit public private partnership, funded by the Mayor of London and our network of commercial partners.
Our remit is to drive leisure and business visitors as well as bidding to secure major events in London, we can unlock the city for overseas businesses who want to set up or expand in London and we promote the capital's world class universities to international students.
Our intention is to work in partnership with organisations in London and across the world to deliver our goal - that London be globally recognised as the best big city on earth.
For more information visit www.londonandpartners.com   
Study London works with London's 42 universities and higher education colleges to promote London overseas as the best place to be a student:  www.studylondon.ac.uk