Mayor launches super agency to promote London and welcome the world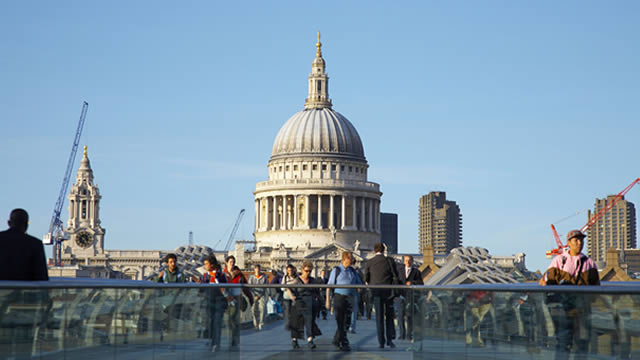 The Mayor of London Boris Johnson today launched a new flagship agency that will showcase London to the world as the best city to visit, invest and study in.
With the global spotlight shining on the capital ahead of the 2012 Olympic and Paralympic Games, the new agency - London & Partners - will bring together the current work of the capital's key promotional agencies – Visit London, Think London and Study London, which were previously responsible for attracting tourism, inward investment and international students.
London currently welcomes almost 25 million visitors, creates over 6,100 jobs through inward investment and attracts 105,000 international students every year. London & Partners will pool the extensive knowledge and expertise from the previous agencies under one roof and deliver a single strategy for the promotion of London with one voice and mission.
Promoting leisure and business tourism, foreign direct investment and business growth as well as attracting major events, conferences, meetings and overseas students is crucial, especially with the city gearing up for a series of global events including the Royal Wedding, the Queen's Diamond Jubilee and the world's largest ever sporting event, the 2012 Olympic and Paralympic Games.
Working with both the private sector and specialist organisations, London & Partners will promote the capital both domestically and internationally. The new agency will continue to work closely with other London organisations such as Transport for London and Film London to highlight the capital's transport initiatives and the film and the production industries which attract both investment and leisure visitors.
The Mayor of London, Boris Johnson, said:
'London is an extraordinary place of opportunity and without doubt the best big city to visit, study and invest in. We have some of the world's greatest cultural attractions from our theatres to museums, some of the finest universities and colleges, and we offer unrivalled choice for those seeking to invest. London is also a city which is undergoing transformation as we deliver new transport links and vastly improved public spaces. Together these initiatives are improving the city's quality of life and making it a better place to live, work and visit.
'With so many landmark events on the horizon, from the Olympic and Paralympic Games, to the Royal Wedding and Diamond Jubilee, this is a really exciting time for us to promote London with a single voice. We have an incredible story to tell and by harnessing our resources under one roof I believe we can become an even stronger magnet for tourists, students and investors in the coming decades.'
London & Partners will be led by interim chair Dame Judith Mayhew Jonas and interim CEO Danny Lopez. The agency currently has staff in six key global locations and work is underway to identify synergies that will support the promotional activity for the whole organisation.
Dame Judith Mayhew Jonas said:
'I am delighted to be part of this new initiative for London. As a city, we already lead the way for visitors, businesses and education and now we have the opportunity to develop our strengths even further. London & Partners will be able to champion everything that makes the capital so dynamic and secure its future as a leading global city.'
Grant Hearn, Executive Chairman Travelodge and board member of London & Partners said:
'London & Partners will represent a significant portion of the capital's economy.  Foreign direct investment, business growth, tourism, and higher education in the coming years are set to increase – and the new agency will be poised to capture this growth and make it work for London'.

Download 'London & Partners in Numbers'
Notes to Editors
London & Partners Board
Interim Chair - Dame Judith Mayhew Jonas, Chairman of the New West End Company and former Chairman of the Royal Opera House
Interim CEO - Danny Lopez, Group Director for Business Support and Promotion at the London Development Agency
Grant Hearn, Executive Chairman, Travelodge
Kevin Murphy, CEO, Excel
Jean-Louis Bravard, Director, Burnt Oak Partners
Mike Thompson, Senior Vice President, Commercial Strategy, Glaxo SmithKline.
About London & Partners
London & Partners is the official promotional agency for London attracting and delivering value to businesses, students and visitors.
London & Partners is a not-for-profit public private partnership, funded by the Mayor of London and our network of commercial partners.
Our remit is to drive leisure and business visitors as well as bidding to secure major events in London, we can unlock the city for overseas businesses who want to set up or expand in London and we promote the capital's world class universities to international students.
Our intention is to work in partnership with organisations in London and across the world to deliver our goal - that London be globally recognised as the best big city on earth.
For more information visit www.londonandpartners.com
Upcoming Activities
Over the coming months London will be proudly showing what it has to offer to investors and visitors from around the globe. Its transport infrastructure is being transformed by a multi-billion pound investment in the upgrade of its tube network and the arrival of Crossrail in 2017 making it a truly connected city.
It is also fast becoming a completely cycle friendly capital with cycle super highways leading into the heart of the city from. The new cycle hire scheme allows people to travel short distances in central London on the 6,000 bikes stationed at hundreds of collection points dotted around the city centre.
Programmes to radically improve the capital's environment and quality of life are being delivered across town with new and revamped public spaces emerging as part of the Mayor's £220 million Great Outdoors Programme. These include revitalised parks  and squares, 2,012 new community food growing plots as well as 10,000 newly planted street trees.
Contact
Press information is available from Richard Brookes on 020 7983 6550 or Steve Wrelton on 020 7983 4020 or by emailing economicdesk@london.gov.uk   
For general public/non-media enquiries, call the Public Liaison Unit at the Greater London Authority on 020 7983 4100
For out-of-hours media enquiries, please call 020 7983 4000