Mayor invites world to join London for Royal Wedding celebrations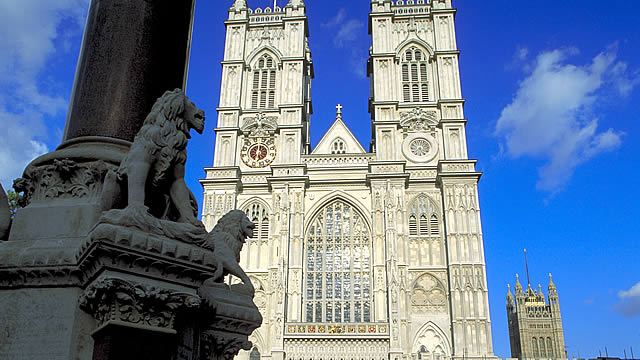 The Mayor of London Boris Johnson today encouraged visitors from the UK and beyond to take advantage of the wide range of accommodation that is still available for the Royal wedding of HRH Prince William and Kate Middleton on 29 April 2011.
Hotel managers from across the capital have told the city's tourism agency, Visit London, that despite rumours that the capital's hotels are already fully-booked, rooms are still available across every price range (5 star through to 1 star/budget) for before, during and after the Royal Wedding weekend.
Home to 114,000 hotel rooms, London has a huge variety of places to stay for visitors to the capital who will be able to witness the Royal procession wind its way past some of the capital's most iconic sites, from Westminster Abbey to Buckingham Palace.
Visit London is predicting that an additional 600,000 visitors* will descend on London for the wedding and are likely to be a mix of overnight international and domestic visitors as well as tourists coming into the capital on the day itself.
The Mayor of London, Boris Johnson, said:
'The pageantry, excitement and fantastic atmosphere of a Royal Wedding, against the historic backdrop of London's world famous landmarks is a glorious occasion I would recommend to everyone. Whether you want to spend a week, the weekend or just come for an overnight stay, London promises a warm welcome and an unrivalled array of hotels, restaurants, shops, museums and major attractions to ensure a truly memorable experience.'
Ciaran Fahy (FIH MI) Managing Director of The Cavendish and Chairman of The London Regional Committee of The British Hospitality Association added:
'London Hotels are open for business and waiting to welcome guests for the Royal Wedding period including the celebrations that will run into the Bank Holiday weekend. Some of the 5-star hotels close to Buckingham Palace are full or only offering multi night packages, however from speaking to BHA London members, we are aware that there is plenty of availability in the major branded hotels in the city. London has a huge range of value accommodation and with our excellent transport links people can find exceptional value rates a few tube or bus stops away from the centre of London, particularly in Docklands and in either East or West London – it's worth remembering that Buckingham Palace is only 40 minutes from Heathrow.'
Greg Hegarty, Park Plaza Hotels & Resorts General Manager added: 'We have no doubt that London hotels will all have 100% occupancy over the Royal Wedding weekend, but at the moment there is still plenty of availability. We'd hate potential visitors to miss out on such an historic event because there is a misconception that they are already too late to book.' Park Plaza is just one of the hotel companies keen to point out that rooms from £219 per night are still available across its six-strong estate.
Other hotels keen to raise awareness of room availability and value for money include The Lancaster London and One Aldwych. The former is offering a Royal Wedding Package just two miles from Westminster Abbey at £209 per room per night, including a 'Royal Breakfast' for two people.
One Aldwych is offering accommodation and breakfast for two, a wedding gift and bottle of Champagne on arrival, Champagne and treats to enjoy whilst watching the procession and a celebratory dinner in Axis restaurant. The package is priced at £495.
The five-star Royal Garden Hotel in Kensington has availability for a three-night stay from 28 April to 1 May, which includes afternoon tea for two, complimentary use of the Soma Spa sauna and steam room and a pair of entry tickets to the neighbouring Kensington Palace. The package is priced from £280 per night for a king room or from £330 for a Garden Room. The Hyatt Regency London is offering an overnight stay, a crown jewels-inspired cocktail, a box of limited edition Royal Wedding truffles, a three-palace tour pass to the Tower of London, Hampton Court Palace and Kensington Palace, plus a signed copy of William and Kate - The Love Story for £340.
In the week leading up to the wedding, London is also offering a raft of afternoon tea and special menu packages. Highlights include a three-course lunch entitled 'Royal Delicacies' at Galvin at Windows, located on the 28th floor of the London Hilton on Park Lane; a Royal Afternoon Tea in the deVille restaurant at The Mandeville hotel and 'A Taste of Royal Tea' at The Cavendish London.
*600,000 is the number of additional visitors that attended the wedding of Prince Charles and Lady Diana in 1981
Notes to Editors
Contact