Londoners get to see 'sold out sport' one year early!
With tickets already sold out to many Olympic sports competitions next year, there is however, a chance to watch a number of Olympic sports in their future Olympic venues this summer.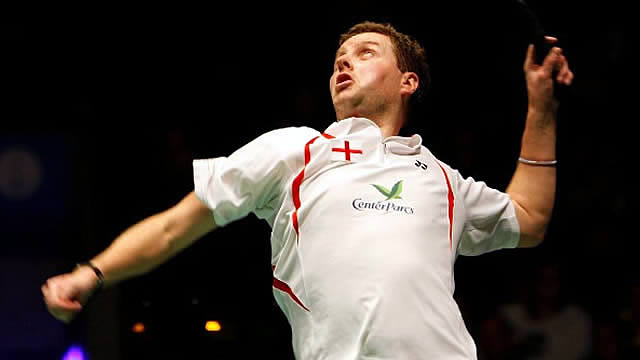 Two such events include the BWF World Badminton Championships which will take place in London's Wembley Arena from 8-14 August 2011 and the ITU World Championship Series Triathlon which will take place in London's Hyde Park on 6th and 7th August.
Both Championship events will form part of an exciting week of international sport for Londoners, which includes an opportunity to see the Triathlon for free and Badminton for as little as £10. 
Over 1.8 million people applied for tickets in the first-round of the 2012 ticket phase and with both Badminton and Triathlon being two of the key sports to sell out in the first round – the Mayor's official promotional agency London & Partners is highlighting the additional opportunities for both Londoners and visitors coming to the capital this summer to see world-class athletes in action, with less than one year before many of them battle it out in 2012.
Mayor of London, Boris Johnson said: "For these two great international events to be sold out already is glorious testimony to the huge sporting enthusiasm that exists in the capital and throughout the UK.  We couldn't send out a better message to the world's sporting federations that if you want to fill seats, hold your event in London.  And I am particularly excited that our world famous Wembley arena is hosting its first ever World Badminton Championship, a perfect dry run for the 2012 Olympic Badminton events.
"Whether you are in North West London for the Badminton or in awe of the staggering endurance of the Triathlon contestants in Hyde Park, you will be part of the burgeoning enthusiasm of one year to go until the greatest show on earth. With more than 200 nations taking part over this great week of elite sport in the capital, we have already thrown open our doors to the world ahead of summer 2012."
Held at Wembley Arena (the venue for Badminton and Rhythmic Gymnastics at the London 2012 Olympics), this will be the third time England has hosted the World Badminton Championships, but only the first time they have been staged in London. With Badminton's popularity as the world's fastest racket sport, London & Partners are hoping the seven day tournament will entice visitors from across the globe that may not have been successful in the 2012 ticket ballot. The successful bid to host the Championships was won in 2008 and was supported by the major events team at London & Partners (previously based at Visit London) on behalf of the Mayor of London. The seven-day event is being staged by BADMINTON England and has support from UK Sport through their National Lottery funded World Class Events Programme.
The London leg of the ITU World Championship Series Triathlon will be held for the third time in Hyde Park on 6th and 7th August and feature the world number 1 triathlete, GB's Alistair Brownlee.  Access for the event, also supported by the Mayor of London and part of UK Sport's National Lottery funded World Class Events Programme, is free to spectators throughout the weekend.
Iain Edmondson - Head of Major Events at London & Partners added:
"The Badminton and the Triathlon world championship events signify key milestones for London as an ever growing sports events destination. Both events feature globally recognised and highly popular sports which have chosen London as host for their world championships. These events not only give us the invaluable opportunity to learn how we can host other major events after 2012 but also give young people in London more chances to be inspired by top class sport."
UK Sport's Major Events Consultant, Lucy Crickmore, said: "The World Badminton Championships and World Series Triathlon in London are two of up to 27 events UK Sport is set to stage across the UK in 2011 as part of our National Lottery funded World Class Events Programme.

"These events offer Londoners and sports fans right across the UK a fantastic opportunity to help give our athletes, volunteers and officials experience of international competition on home soil, and the best possible final preparation for their home Games in London next year, plus of course the chance to watch world class sporting action right on their doorstep."
Tickets for the Championships are available at www.badminton2011.co.uk.
The ITU World Championship Series Triathlon which will take place in London's Hyde Park on 6th and 7th August – the site will be across Hyde Park and will be free to view. More information can be found at http://www.triathlon-wcs-london.org
Notes to Editors
UK Sport
UK Sport's World Class Events Programme distributes approximately £3.5 million of Lottery funding each year to support the bidding and staging costs of major events on home soil, as well as providing specialist support to organisers. Events are supported primarily based on their likely performance impact, but the broader impacts of events are also examined, to maximise the wider sporting, social, cultural, economic and environmental benefits, as well as sporting performance and legacy.
 
Over 100 events hosted by at least 35 different towns and cities will have been supported from 2007 until the London 2012 Olympic and Paralympic Games. These competitions will have attracted around 30,000 athletes and provided opportunities for over 27,000 officials and volunteers to gain international sporting experience and develop key skills ahead of London 2012. More @ www.uksport.gov.uk/events