London World Athletics Championships proves to be popular choice for visitors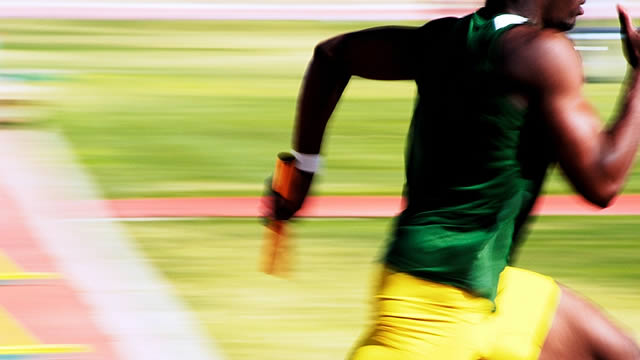 The World Athletics Championships has been voted the most popular future sports event for people to attend in London outside the Olympic Games. The statistic is part of a recent YouGov poll commissioned by Visit London's Major Events Team which looks into what major events Londoners and visitors to the UK's capital want to see coming to the city post Olympic Games.
The full findings of the poll will be published in a report entitled 'Global Major Events: 2012 & Beyond' and will be launched on the 5th April 2011 to coincide with London hosting The SportAccord International Convention (3rd - 8th April 2011) which will see over 1,500 of the world's top sporting officials and business people from more than 60 countries come to the capital.
The YouGov poll was conducted via samples taken from a wide audience spanning London, UK, Germany, USA and China, asking participants what major event would entice them to come to the capital. Choices varied from music and cultural events such as music festivals, one-off pageantry events such as the Royal Wedding right through to sporting events and competitions such as international swimming and cycling. The World Athletics Championships was ranked in top position as most popular sports event to attend in London outside of the Olympic Games.
The poll finding also supports recent news that the UK Athletics (UKA) have sent a letter of intention to bid for the 2017 World Athletics Championships to come to London, with the support of the UK Government, DCMS, Mayor of London, UK Sport and other agencies.

Iain Edmondson, Head of the Major Events Team at Visit London commented: 'These initial findings from the YouGov poll are extremely exciting, proving us with tangible evidence about what Londoners and visitors to the city really want to see coming to the capital post Olympic and Paralympic Games. The World Athletics Championships are hugely popular and are recognised as a leading sporting event. London continues to bid for major events which will draw new visitors to the city and keep the momentum of having hosted the Olympic and Paralympic Games.'
Edmondson added: 'By having these statistics we will really be able to focus on what bids we should support as a city and what other major events we may want to attract or grow in the future.'
The full report 'Global Major Events:2012 & Beyond' will be launched at 12 noon on the 5th April, for more information or to attend the press launch please contact Chloe Couchman: ccouchman@visitlondon.com
Notes to Editors