London voted event capital of the world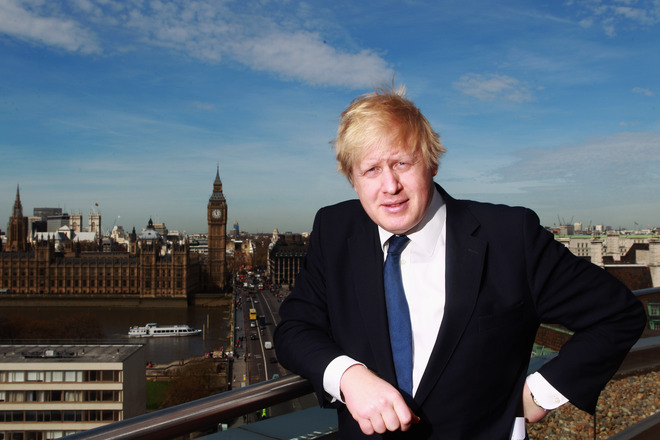 London has been named the number one city in the world for hosting major events, the Mayor Boris Johnson revealed today at the SportAccord Convention, the world's largest sports conference.
The Mayor announced the results of a new survey of global business in which 70 per cent voted it top city for delivering excellent investment returns and said they were keen to partner with London to create new annual, signature sports events in the city in the future.
The survey was commissioned by London & Partners, the capital's new promotional agency, and over 100 global industry leaders in the events business were contacted. The results put London ahead of international rivals Sydney and New York, when it comes to investment returns on major events.
The global leaders also voted London as the best city for generating the highest media profile for a major event, ahead of New York. Over 80 per cent said London's attractiveness was due to the presence and strength of the city's global commercial and brand partners.
Meanwhile, London & Partners commissioned a separate survey of nearly 4,700 people at home and abroad, of which almost 50 per cent said they would visit London for a major event, beating both Paris and New York.
The Mayor opened the SportAccord Convention at the Westminster Plaza Hotel, where he told 1,500 of the world's top sporting officials and business people that London is the best place in the world to reap major business benefits from sporting events staged here.
Through preparing to host the 2012 Olympic and Paralympic Games, London has built on its existing excellent sports venue infrastructures and now offers possibly the best range of sporting facilities in the world for international sporting federations and supporting businesses. Since being selected as 2012 Host City six years ago, London is also building up a wealth of sports event expertise on delivering major sports events and has invested heavily in skills training to ensure overseas investors have a rich pool of talent to draw on.
The Mayor of London Boris Johnson said:
"London is rich in sporting heritage and is a natural backdrop for successful, profitable international sports events. It already boasts some of the world's most iconic sports arenas and our new state of the art 2012 sports venues are steadily being delivered ahead of schedule. The best Games legacy for London would be to welcome many more major events to our capital and this research shows we are right to have such confidence.
"The key to our success on the road to 2012 has been the invaluable contribution made by the world's sports federations and sponsors. I am therefore determined to forge even greater partnerships in the future and that is why we have recently launched London's new promotional agency, London & Partners, which will ensure organisers and sponsors can stage truly memorable events in our great city. "
Iain Edmondson, Head of Major Events at London & Partners added: 
"These results show how valuable major events are to London's £16 annual billion tourism economy and endorse London's role as one of the best big cities in the world.  London is a place where major events succeed and these results show there is the appetite from Londoners, visitors and commercial partners for more major events beyond the Olympic and Paralympic Games.  The new London & Partners team will be using these results in our work to develop and win new major events over the coming months."
Click through to read the full report.
Notes to Editors
The two surveys were published in a report called Global Major Events – 2012 and Beyond, commissioned by London & Partners' new Major Events Team. Over 100 industry experts were interviewed by IMF Sports Marketing Surveys and more than 4,000 members of the public from four different countries were surveyed by SMG/YouGov.
Global Major Events – 2012 and Beyond – key findings

The View of Consumers – Survey by SMG/YouGov
33% of people surveyed would be attracted to travel to an international city because of a major event)
48% say they would be likely to attend London for a major event – 7 points ahead of Paris and 10 ahead of New York. More than 50% said music and cultural events would most likely entice them to visit a city and that a World Athletics Championships would be the most popular sporting to attend.
The View of Business – Survey by IFM Sports Marketing Surveys
68% of Industry leaders in major events rank London as the world's top destination for providing excellent return on investment - 20 points ahead of Sydney, 28 points ahead of Paris and 32 points ahead of New York.
42% said London can generate the highest media profile of all global cities surveyed - 15 points ahead of NYC and 39 points ahead of Sydney. Paris scored zero points.
84% agree that the top reasons for London's attractiveness is due to the presence of global commercial partners in the city and the associated media platform. 68% cite its high quality venues and 58% cite its gateway to new markets
Over 70% of industry leaders surveyed are interested in partnering with London to create new, annual, signature sports events in the city in the future
London has already secured several major upcoming sporting events, including the World Badminton Championships in 2011, the Rugby World Cup in 2014 and the UEFA Champ League Final in 2011
2.      About London & Partners
London & Partners is the official promotional agency for London attracting and delivering value to businesses, students and visitors. London & Partners is a not-for-profit public private partnership, funded by the Mayor of London and our network of commercial partners.   Our remit is to drive leisure and business visitors as well as bidding to secure major events in London, we can unlock the city for overseas businesses who want to set up or expand in London and we promote the capital's world class universities to international students.
Our intention is to work in partnership with organisations in London and across the world to deliver our goal - that London be globally recognised as the best big city on earth. For more information visit www.londonandpartners.com
Contact
For media enquiries please call Richard Brookes or Elizabeth Lee at the Mayor's Press Office on 020 7983 6550/4713. Numbers not for publication.
For out of hours media enquiries please call 020 7983 4000.
For non-media enquiries please call the Public Liaison Unit on 020 7983 4100.