London 'Tech' credentials surge with new leading Social Network Brand
Yammer Opens European Headquarters in London's Tech City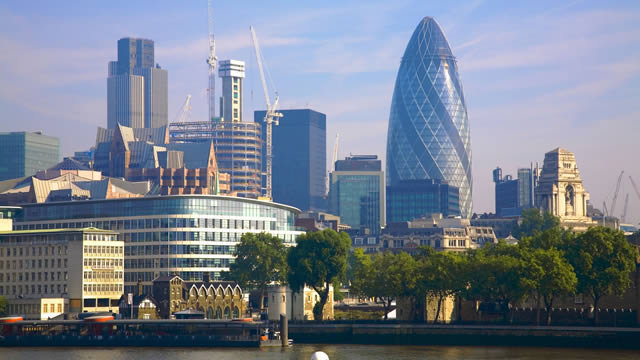 Yammer, Inc., the leading enterprise social network, today announced that it has chosen London as the home for its first European headquarters. The office will be based in TechHub, a venue located on City Road EC1 in the heart of 'Tech City', and will provide a central sales and client service hub for EMEA regions.
London's 'Tech City' is a cluster for high-tech companies that will stretch from Shoreditch and Old Street – on the fringe of The City of London, to the Olympic Park in Stratford, East London. The area is already home to one of the largest concentrations of small, fast-growing digital technology companies in Europe, including Moo.com, Songkick, Wildfire and Tweetdeck. Yammer plans to double the number of staff in the London office by the end of the year.
The company's move into London has been supported by London & Partners, the Mayor of London's promotional agency and UK Trade & Investment (UKTI), the Government body responsible for encouraging UK trade overseas and foreign direct investment into the UK. London & Partners' work to harness overseas investment in Tech City supporting the overall Government's ambition for London's East End to become a world-leading technology city.
Mayor of London, Boris Johnson welcomed the news today saying: "Yammer's decision to grow their business in London and at the centre of Tech City illustrates our increasingly pivotal role in the global digital economy. International firms are investing here because it is simply the best place in the world to do business and, with the international focus ahead of next year's 2012 Games, we will be pushing hard to lure more and more of the biggest and best business to our great city."
David Sacks, CEO of Yammer, said:
"The opening of our first European office in Tech City is an important step for us as an organisation as we expand our reach globally. London was a natural choice for us thanks to its excellent links to the rest of the region and the high quality of talent in the area. The support of UKTI and London & Partners has really helped streamline the process and made the establishment of our office simple and easy."
Yammer combined the concepts of social networking and workspace collaboration to create an enterprise social network connecting employees in companies of every size.
Workers can easily sign up on yammer.com to connect with colleagues and quickly find answers to questions, brainstorm and share ideas, documents, videos and praise in real-time. Yammer archives the conversation threads making them searchable so employees can access the information months, even years later.
Yammer has over 2 million users and more than 40 percent of Yammer's traffic comes from users in EMEA, including employees from Capgemini, O2 and Vodacom.
To-date, Yammer has secured $40 million in venture capital funding and more than 80 percent of Fortune 500 companies are customers. With the new Tech City office, the company will join over 500 digital, creative and high-tech companies located in the Old Street and Shoreditch area.
Andrew Cooke, Interim Chief Executive of London & Partners, said:
"We are excited to have been able to assist a company like Yammer in establishing a presence in London. We think they will contribute to the ongoing development of Tech City and are a welcome addition to London's technology scene. We look forward to assisting them as they continue to grow and expand in the UK and Europe."
Eric Van Der Kleij, CEO of the Tech City Investment Organisation welcomed the move:
"It's great to see a company like Yammer opening an international office here in Tech City. London is a leading destination for technology companies and can provide a springboard for growth and expansion. The community growing here in Tech City is testament to that."
Notes to Editors
For more information about Tech City go to: www.techcityeast.com
UK Trade & Investment (UKTI) is the Government Department that helps UK-based companies succeed in the global economy. We also help overseas companies bring their high quality investment to the UK's economy – acknowledged as Europe's best place from which to succeed in global business. UKTI offers expertise and contacts through its extensive network of specialists in the UK, and in British embassies and other diplomatic offices around the world. We provide companies with the tools they require to be competitive on the world stage. For more information on UKTI, visit www.ukti.gov.uk or telephone +44 (0)20 7215 8000. For latest press releases, visit the online newsroom at www.ukti.gov.uk/media.
You can also keep in touch with developments at UKTI through www.blog.ukti.gov.uk,   www.twitter.com/ukti and www.flickr.com/photos/tags/ukti.
About Yammer, Inc.
Yammer (www.yammer.com) is the leader in enterprise social networking, providing a secure way for employees to communicate, collaborate, and share information. The basic version of Yammer is free, and customers can pay to upgrade their network to receive additional administrative and security controls, priority customer service and a dedicated customer success manager. More than 80 percent of the Fortune 500 using our award-winning Software-as-a-Service (SaaS) solution to improve employee productivity and engagement. Visit our blog to see how our customers are benefiting from Yammer.