London retains ranking for Best Business City in Europe for the 22nd year running!
The UK capital tops an impressive six out of twelve categories in Cushman and Wakefield European Cities Monitor for 2011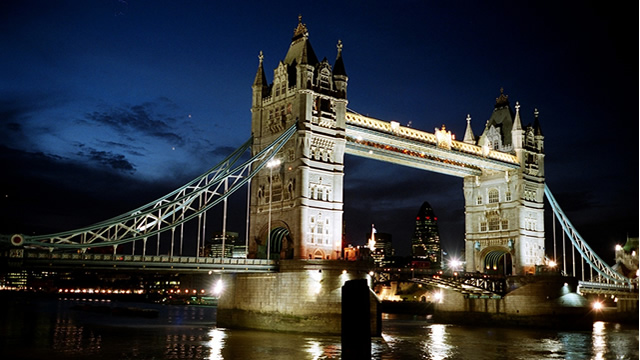 London has once again been voted Best Business City in Europe according to a survey by global property consultant Cushman & Wakefield. London & Partners, the Mayor of London's official promotional agency for the capital, today welcomed the results, which marked the 22nd time that London has received the accolade of Europe's Best Business City.
The UK capital led the way in six of the twelve major rankings, also topping the polls as best city for; qualified staff, easy access to markets, telecommunications, external transport links, internal transport, languages spoken and city improvement. London was also ranked as the European city doing the most to promote itself.
Now in its 22nd year, the European Cities Monitor is based on interviews with board directors in charge of location for the 501 largest companies in Europe.  It positions 36 cities against overall rankings of which European city is considered to be 'best for business' as well as the 'best city in which to locate a business today' in addition to a number of specific criteria.
Most notably, London was ranked first in the top four factors for companies deciding where to locate or relocate their business; 'easy access to markets, customers or clients' (60% of respondents cited this as being absolutely essential), 'availability of quality staff' (53%), 'quality of telecommunications' (52%) and 'transport links with other cities and internationally' (42%).
Despite opportunities that continue to open in Eastern Europe, London also remains the second most desirable location for European companies to locate a business today, second only to Moscow.
The Mayor of London, Boris Johnson said:
'This confirms our belief that London is the best European - if not global - city in which to do business.  Despite the current challenging economic climate, London remains a resilient and strong base for businesses of all sectors to operate in, and quite simply, the best big city on earth.'

Gordon Innes, CEO of London & Partners, the official promotional agency for London added;
'Since our establishment in April of this year, London & Partners has continued to pave the way for international companies looking to expand or set up in the UK capital, and we're delighted that the report also recognises our work in promoting London as the best city in the world to live, study and invest. Despite this on-going success, we cannot rest on our laurels, and London & Partners is dedicated to continuing this good work to ensure that London retains its status as Europe's principal business and financial hub.'
While the report also found that the number of European companies looking to expand into other European countries over the next five years has dropped, London & Partners have revealed that they have bucked this trend with the announcement of their Foreign Direct Investment 2010-2011 Review, which revealed a 10% increase in companies they have assisted in setting up or expanding in London since last financial year.

A total of 263 companies set up or expanded in the capital with the help of London & Partners in the last financial year, resulting in 9,274 jobs created. The highest rise was in the creative industries, followed by companies from the retail sector.
Click through for a full copy of London & Partners' Foreign Direct Investment 2010-2011 Review.
http://vlstatic.com/l-and-p/assets/business/fdi_investment_revew1011.pdf
Notes to Editors
About London & Partners
London & Partners is the official promotional agency for London attracting and delivering value to businesses, students and visitors. London & Partners is a not-for-profit public private partnership, funded by the Mayor of London and our network of commercial partners. Our remit is to drive leisure and business visitors as well as bidding to secure major events in London, we can unlock the city for overseas businesses who want to set up or expand in London and we promote the capital's world class universities to international students.
About Cushman & Wakefield
Cushman & Wakefield is the world's largest privately-held commercial real estate services firm. Founded in 1917, it has 234 offices in 61 countries and more than 13,000 employees. The firm represents a diverse customer base ranging from small businesses to Fortune 500 companies. It offers a complete range of services within five primary disciplines: Transaction Services, including tenant and landlord representation in office, industrial and retail real estate; Capital Markets, including property sales, investment management, investment banking, debt and equity financing; Corporate Occupier & Investor Services, including integrated real estate strategies for large corporations and property owners; Consulting Services, including business and real estate consulting; and Valuation & Advisory, including appraisals, highest and best use analysis, dispute resolution and litigation support, along with specialized expertise in various industry sectors. A recognised leader in global real estate research, the firm publishes a broad array of proprietary reports available on its online Knowledge Centre at www.cushmanwakefield.com
Contact