London & Partners targets Australian businesses as super-agency launches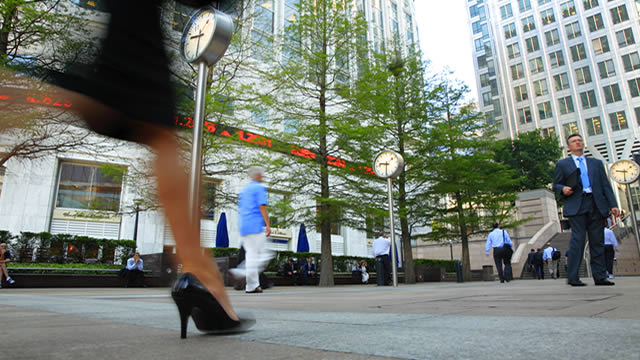 London & Partners, the official promotional agency for London, launch in Australia with a business-focussed tour of Brisbane, Melbourne and Sydney.
Representatives to attend CEBIT, as London & Partners draws a spotlight on Tech City, London's emerging hub of technical innovation.
Number of Australian companies helped to set up business in London has doubled.
Success stories highlight London opportunities for Australian businesses.
The Mayor of London, Boris Johnson's new flagship agency, London & Partners, has launched in Australia this week. The new super-agency, which brings together the work of the city's key promotional agencies - Visit London, Think London and Study London - will be responsible for promoting London's tourism, foreign direct investment (FDI) and higher education offer, showcasing London to the world as the best city to visit, invest and study in. 
London & Partners' Melbourne-based Australian representatives will focus primarily on inward investment activity, working closely with the organisation's headquarters in London. London is currently home to over 27,000 foreign companies, welcomes almost 25 million visitors and attracts 105,000 international students every year.  Australia is an important market for London, which attracts over half a million Australian visitors each year, and is an attractive business destination for Australian companies looking to expand operations to Europe.
Bringing London's business opportunities to Australia London & Partners in Australia will be joined by London colleagues this week for a targeted programme of senior level events in Brisbane, Melbourne and Sydney, to meet with key Australian businesses. The teams will finalise the tour with a visit to CEBIT, the digital industry's biggest event, to deliver the London & Partners message to the ICT industry. CEBIT will provide London & Partners with a prime opportunity to showcase Tech City, an exciting new world-class technology centre in East London. Home to one of the largest concentrations of small, fast- growing digital technology companies in Europe, the area is rapidly establishing itself as a hot-bed of innovation. 
The Mayor of London, Boris Johnson, said: "London is an extraordinary place of opportunity and without doubt the best big city to visit, study and invest in. We have some of the world's greatest cultural attractions from our theatres to museums, some of the finest universities and colleges, and we offer unrivalled choice for those seeking to set up business. London is also a city which is undergoing transformation as we deliver new transport links and vastly improved public spaces. Together these initiatives are improving the city's quality of life and making it a better place to live, work and visit." 
Paul Bromelow, Director of Sales for London & Partners added: "Australia is an important market for London and we plan to continue building on our strong relationships to support more Australian companies successfully set up business in London. London is Europe's biggest talent pool for information and communication technology specialists, with a unique concentration of specialist business clusters, skilled workforce and new technology that can help international firms reduce the cost of doing business abroad."
Bromelow added "Furthermore, with the 2012 Olympic Games around the corner and a wealth of business opportunities available associated to that, there has never been a better time to invest in London." Local Success Stories The Australian business community is already well established with 128 Australian-owned companies based in the UK; and since 2003, the London & Partners business team has assisted nearly 70 Australian businesses set up or expand business to London. Over the last year the number of Australian companies we have helped to set up business in London has nearly doubled, according to London & Partners official figures. 
London & Partners cite a number of examples of Australian success stories that have established London operations, from niche small-medium enterprises, such as Closed Loop London, founded in Australia and now a world leading pioneer in environmental packaging and recycling solutions, business information provider IBISWorld and online accommodation booking systems Siteminder to flagships like Westfield Group, which will expand its London presence i in late 2011 with the opening of Westfield Stratford next to the Olympic Park. 
John Burton - Director Stratford City, Westfield added: "London, as an Olympic host city, presents a unique opportunity for businesses, and Westfield is looking forward to capitalising on this with the opening of our second London shopping centre at Stratford in September this year. London provides a fantastic gateway to Europe, and as the developer and owner of two of the biggest urban retail destinations in the region, we're confident that Westfield London and Westfield Stratford City will go from strength to strength in the coming years." 
The London & Partners launch comes on the back of a fantastic year for tourism in London as the company announced that visitors to the capital spent a record £8.6 billion in 2010, and the city welcomed its highest number of tourists and business travellers in four years. Foreign Direct Investment into London also experienced a fantastic boost, particularly in business interest from Australia, as investment from the country jumped 50% on 2009 figures. 
Notes to Editors
London has been voted as the #1 European city for business in 2009 – for the 21st  year running according to Cushman & Wakefield.
London has been voted the number one European city for FDI for 12 years running: Source Ernst & Young, European Attractiveness Survey 2010. 
Paul Bromelow, Director of Sales for London & Partners is available for media interviews.
Contact