London & Partners seeks new Board Members
London & Partners, the official promotional agency for London, has today announced that it is recruiting new board members to help drive and develop strategies for the organisation.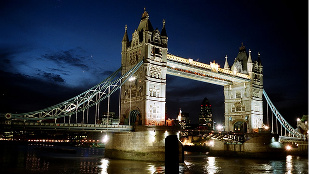 Launched by the Mayor on 1 April 2011, London & Partners brings together London's international promotion activities previously undertaken by Visit London, Think London and Study London in a new single entity to ensure a coordinated approach which will enable London to outshine its global competitors.
Passionately championing London's excellence with one confident voice to business, students and visitors, our mission is to make London recognised globally as the 'best big city on earth'.
London & Partners is now seeking to appoint five non-executive directors who will play a key role in establishing the overall direction of the agency and in driving and monitoring performance. Candidates should have a passion for London and a keen interest in the international promotion of the capital as a place to visit, invest and study.
Commenting on the appointment, Interim Chair, Dame Judith Mayhew Jonas said,
"The important role of London & Partners in promoting the capital is especially exciting as we count down one year to go until the 2012 Olympic and Paralympic Games. We are looking for people who support and drive our objectives to make London to best big city on earth to visit, invest and study."
More information about the role is available at www.londonandpartners.com
Notes to Editors
Dame Judith Mayhew Jonas has been appointed as interim chair until 31st January 2012 and there are currently six other appointed board directors:
Gordon Innes – CEO, London & Partners (starting 8th August 2011)
Andrew Cooke – COO, London & Partners (Acting CEO)
Jean-Louis Bravard – Director, Burnt Oak Partners (formerly senior executive at JP Morgan and EDS)
Kevin Murphy – CEO, ExCel Centre
Mike Thompson – Senior Vice President, Commercial Strategy, GlaxoSmithKline
Stuart Fraser, Chairman of the City of London Corporation's Policy & Resources Committee, has been nominated on behalf of the Mayor to be the Mayor's appointed Non-Executive Director