London only European city to be recognised in top incentive destination poll!
London & Partners, the official convention bureau for London, has been named a winner of Incentive magazine's prestigious Platinum Partners Award for 2011.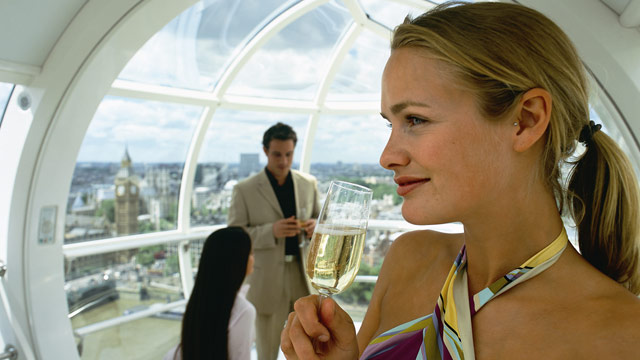 Voted for by the readers of the publication, the award recognises excellence within incentive industry suppliers through an online voting process. London was the only global city to have been honoured with a mention, beating out other top incentive destination cities like Beijing, Cape Town and Sydney, as well as the only city in Europe to have been awarded the accolade.
The industry's most qualified corporate decision-makers marked their selections for the best travel destinations and suppliers in their field—the people, places and services that helped them most in motivating their employees and customers over the past year. Winners were selected based on the following criteria: destination, property or travel service, quality and degree of professionalism, and degree of credibility and promotional support. The winners of the 2011 Platinum Partner Award will be honoured in the September issue of Incentive magazine.  
There are few cities in the world that capture the imagination of incentive organizers like London does. With 2,000 years of history, a dazzling array of accommodation options, a wealth of unique experiences and iconic sights as well as world-class VIP and shopping, the city consistently attracts event organizers from around the globe. These assets combined with the capital's fantastic accessibility and the services offered by London & Partners, continually rank London amongst the most popular incentive destinations in the world.
Chris FJ Lynn, Sales & Marketing Director, North American & Emerging Markets said:
'This award is a testament to the outstanding experience future clients can expect if choosing London as an incentive destination. The capital is filled with a fantastic range of  inspirational experiences, from the world's best VIP shopping, to Michelin-starred dining, iconic historical attractions and luxurious five star hotels and spa offerings.  London & Partners are thrilled to accept this accolade, and look forward to continuing to support incentive buyers to get the most out of their London bookings.'
London & Partners will be exhibiting at Imex America in Las Vegas in October, showcasing the range of new opportunities available for incentive planners in a city renewed and ready for the Olympic Games in 2012.  The shows will also provide an opportunities for planners to find out more about London & Partner's exciting new campaign, Limited Edition London, which launches in September and highlights all of the truly unique things that can be experienced in the capital up to the start of the Games.
Notes to Editors
A complete list of winners will appear in Incentive's September 2011 issue and will be featured on Incentive's website – IncentiveMag.com
Contact