Another landmark sporting event returns to London as ticket sales launch for the NFL at Wembley this October!
The final countdown to the NFL's return to London begins on Sunday with the first full day of the new season and the launch of public ticket sales for the International Series game at Wembley Stadium on October 23.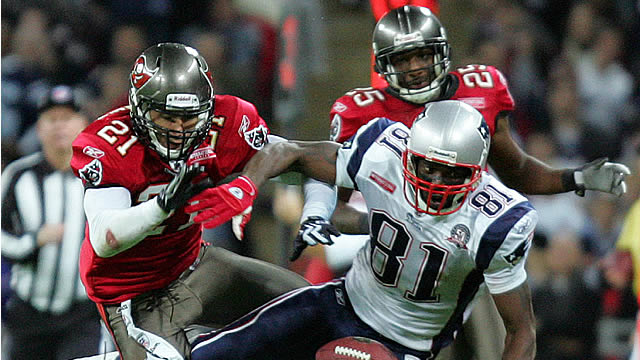 While NFL teams are taking their first steps on the road to Super Bowl XLVI, general admission tickets to the Tampa Bay Buccaneers' game against the Chicago Bears at Wembley Stadium will go on sale at 7:30 p.m. UK time on Sunday via www.ticketmaster.co.uk
After four sold-out games since 2007, the PepsiMax International Series has become one of the hottest sporting tickets on the calendar and demand is expected to be great for a contest between the home-team Buccaneers, one of the most exciting young teams in the NFL, and the Bears, who came within one game of reaching last season's Super Bowl.
Following a period of closed sales to fans who pre-registered for tickets, the launch of public sales will take place at halftime during the first game of Sky Sports' opening double-header of the season between the Pittsburgh Steelers and Baltimore Ravens.
'It is going to be an exciting first Sunday of the season,' said NFL UK Managing Director Alistair Kirkwood. 'Because of the lateness in confirming this year's Wembley game due to the ongoing labour negotiations in the US we are working to a very different timescale for ticket sales this year. But it gives us the opportunity to tie in the sale of tickets to the general public with the launch of the season and all the thrills and drama of opening weekend.'
The Buccaneers and Bears, both former Super Bowl winners, will clash on Sunday, October 23 at 6:00 p.m. local time.

'Our past four games in London have demonstrated the tremendous passion for NFL football that exists in the UK,' said NFL Commissioner Roger Goodell 'We hope by staging another extraordinary game at Wembley that we can continue to grow our existing fan base and attract even more new fans.'

For the Bears it will be a nostalgic return to Wembley on the 25th anniversary of playing in the first official NFL game staged in the UK, a preseason game against the Dallas Cowboys in 1986. The Buccaneers also feature prominently in the NFL's history at the stadium, having played a home regular-season game there against the New England Patriots in 2009.
Click through for more details
Notes to Editors
Contact