London exceeds previous host cities by creating 5,000 jobs through foreign direct investment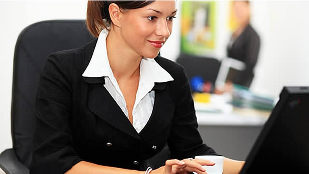 London & Partners, the Mayor's official promotional agency for London today announced that  it has helped secure 5,000 jobs through foreign direct investment (FDI) as a result of the 2012 Olympic and Paralympic Games. The organisation, responsible for attracting FDI into London, revealed that it has so far supported the creation of 5,000 sustainable jobs and is fully focused on delivering many more over the next year.
London has already surpassed previous host cities as a result of business activity around the Games; with Sydney creating 1,150 jobs and Vancouver totaling 2,500 – both figures including Games time activity.
London & Partners has already reached 5,768 jobs created to date as a result of the 2012 work and campaigns carried out by the organisation. The jobs have been created from 113 different companies setting up or expanding their presence in London between October 2007 and June 2011.  The majority of these companies have not been awarded direct contracts with London 2012 but have speeded up their investment decisions because of the wider opportunities that the staging of the Olympic and Paralympic Games brings to London.
London & Partners has worked with a number of partners to achieve this goal, most notably UK Trade and Investment in key overseas markets such as North America, Canada  and China.
London & Partners' work with overseas companies provides valuable insight into which sectors are making the most out of the Olympic opportunities, and from which global regions these companies are originating;
The majority of the new investments were in the technology or creative industries sectors (32% and 20% respectively)
Over two thirds of the new jobs were created from companies from North America or China – with 20 new projects from China in this period and 42 from North America and Canada.
Janet Coyle, Associate Director 2012 Business, London & Partners said:
 'The job creation results for London are a fantastic testament to the ongoing business opportunities that the capital is seeing as a result of its Olympic Host City status and the success of our 2012 campaigns in market. The fact that we are already 'ahead of the Game' at the one year to go mark stands us in good stead to carry on this upward momentum as we continue to assist companies to make the most of the unique business prospects that the Olympic and Paralympic Games provide.'
London & Partners' clients such as Crystal CG, who are Three Tier sponsors of the 2012 Olympic and Paralympic Games and the Official Digital Imaging Services Supplier have either established or expanded operations in London as a direct result of 2012 activity, further adding to London's job market.
London & Partners continues to work with foreign businesses, providing insights into 2012 opportunities, campaigning in key markets, engaging with 2012 sponsors to explore ongoing business opportunities in the capital, and ensuring that overseas businesses are aware of legacy opportunities available post-Games.
Notes to Editors
Contact