Edmondson to head up Visit London's Events for London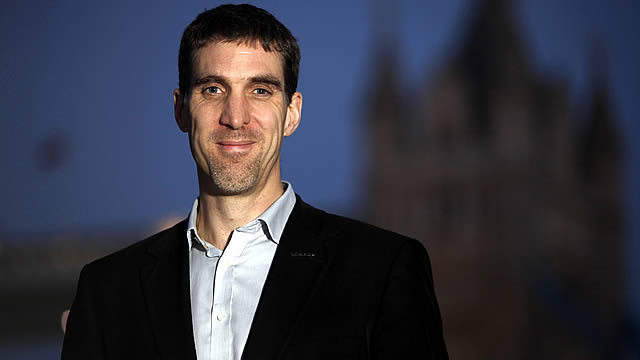 Edmondson, who has worked within the EfL team for two years was promoted to Head of Events for London and has been tasked with identify and delivering specific opportunities for major events to take place in London both pre and post London 2012.
Edmondson will work closely with the Mayor of London Events for London team and the teams within the LDA, GLA and the Olympic Park Legacy Company.

Events for London recently completed a research project led by a team from Cambridge University to identify key actions necessary to secure major events in the Olympic Park both pre and post the London 2012 Olympic Games and Paralympic Games.
Edmondson brings with him 18 years experience in operational and project management in public and private sector and was a member of the London 2012 winning bid team. Edmondson has also advised on a number of major event bids and legacy planning (including 2014 Glasgow Commonwealth Games and government of Abu Dhabi) at his previous role at PMP, the UK's largest sport specialist consultancy.
Sally Chatterjee, interim CEO of Visit London said of the appointment:
'We are delighted that Iain has agreed to head up our Events for London division.  The team have be working on some key events for the city including attracting new events such as the Dextro Energy Triathlon ITU World Championships London, developing new events such as the London Restaurant Festival and supporting one-off sporting stunts such as Robbie Madison who jumped across an open Tower Bridge last year. The Events for London teams has an incredibly important role within Visit London and on behalf of the city, as they bring new and unique content to the city which highlights just what an exciting city London is!'
Edmondson commented on his new role: 'It's a great time to be leading the Events for London team. Now more than ever, the eyes of the world are on London and the city has the talent and creativity to establish itself as the home of exciting, inspiring and sustainable major events that will help drive a genuine positive change for its visitors, businesses and residents.'
He concluded: 'The Events for London team is at the heart of this change and by helping to win new events like the 2011 World Badminton Championships, developing new events such as the annual London Restaurant Festival, hosting high-profile international sports like the NFL and showcasing the best of the Olympic legacy aspirations through hosting the international SportAccord Convention next year.'
As a keen sportsman Edmonson qualified as a rowing coach and is an active member of London Rowing Club and regular participant at Henley Royal Regatta. When he's not found 'on the water' Edmondson can be found participating in some of London's great mass participation events such as the London Marathon, and the Royal Parks Foundation Half Marathon and the Triathlon ITU World Championships London.


Visit London has bolstered its Events for London (EfL) team with the appointment of Iain Edmondson who will take up the position with immediate effect. Edmondson, who has over 18 years experience within the major events and sports sector, will head up Visit London's Events for London team.
Visit London's EfL team has been tasked with attracting, developing and staging major sporting and cultural events and aim to deliver a long-lasting legacy for the benefit of London's residents, businesses and visitors.
Recent projects that the Visit London's Events for London team have worked on include the Dextro Energy Triathlon ITU World Championships London (2009 & 2010), the annual London Restaurant Festival (launched in 2009), Red Bull X-Fighters London and London's successful Host City Bid for the England 2018 World Cup bid. The bid to bring the prestigious global sport's convention SportAccord to London in 2011 was also coordinated by the Events for London team at Visit London.
Notes to Editors
About Events for London
Events for London (EfL) is a partnership comprising Visit London, the Greater London Authority, and the London Development Agency. EfL acts as a central point of leadership and expertise for organising committees, international sports federations, national governing bodies and associations keen to stage major and sporting events in London. Events for London brings together all the relevant bodies – Visit London, the emergency services, Transport for London, the Boroughs and Government – into one expert body to support the transport, crowd management and other significant aspects of major events.
Contact