London & Partners appoints new Board Members
London & Partners, the official promotional organisation for London, has today announced new board members who will play a key role in driving and developing strategies that champion London as the best place to visit, invest and study.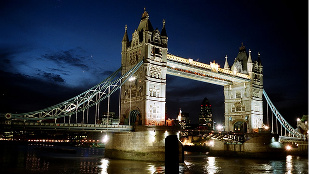 Hilary Riva has spent most of her career to date in the fashion industry acting as Managing Director of many of the UK High Street's leading womenswear retailers including Warehouse, Dorothy Perkins and Top Shop. Between 2005 and 2009 she was CEO of the British Fashion Council owners and organizer of London Fashion Week. In 2008 she was awarded an OBE for her services to the industry.
Since 2009 she has been a non-executive director of Shaftesbury PLC, a property company with £1.5 billion of assets in the West End of London largely focused in retail and restaurants.
Commenting on her appointment, Hilary said, "It is very exciting to join the board of London & Partners at this pivotal moment. London is a world class destination for visitors, businesses and students and I am confident that I can help shape a forward thinking organisation and bring my broad experience to the role including my work in and with start-ups, trade organisations, government and business."
Glen Manchester, founder and CEO of Thunderhead, is a recognised technology pioneer and entrepreneur with more than 20 years' experience in starting and building high-growth companies. Founded in 2001, Thunderhead is a global leader in customer experience and communications management solutions, and helps large organisations from both the private and public sector to develop personalised relationships with their customers. Thunderhead is a leading supplier to the financial services sector, with customers including investment banking giants such as UBS, Morgan Stanley and RBS.
Commenting on his appointment, Glen said, "2012 is set to be a momentous year for the city, with the approaching Olympic Games and the Queen's Diamond Jubilee. I am delighted to be given this opportunity to help build the reputation of London as a leading destination for students and tourists, and help shape the direction of London & Partners in attracting the world's brightest and most innovative businesses to this dynamic city."
Commenting on these key appointments, London & Partners Chair, Dame Judith Mayhew Jonas said:
"Hilary and Glen bring a wide range of skills, expertise and specialist knowledge to the company. I am delighted to welcome them to the London & Partners board. The London 2012 Olympic and Paralympic Games presents a huge opportunity and I look forward to working with the board to support and drive our objectives to make London the best big city on earth to visit, invest and study."
More information about London & Partners is available at www.londonandpartners.com