Permanent chair appointed to London & Partners board
The Mayor of London Boris Johnson has appointed Dame Judith Mayhew Jonas DBE as the chair of London & Partners, the promotional organisation charged with promoting tourism, inward investment, attracting international students and major events and championing the capital as the world's best big city.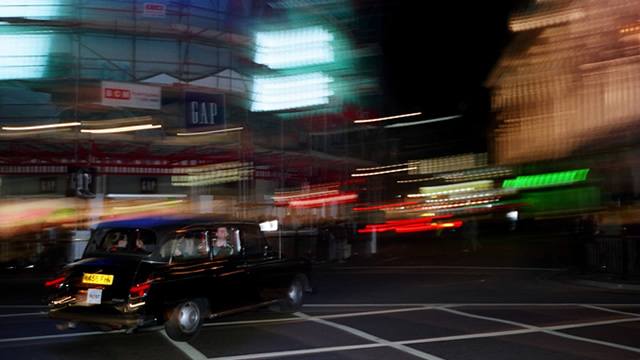 Dame Judith has been interim chair of the organisation since it was established on 1st April 2011 when it took over the previous promotional roles of Think London, Visit London and Study London. The former chair of the Royal Opera House and current chair of the New West End Company, Dame Judith has extensive experience of promoting the capital as a place to visit and invest.
Following an external recruitment and selection process, the Mayor has confirmed Dame Judith as Chair, effective from 14th November 2011.

The Mayor of London Boris Johnson said: "I am delighted Dame Judith has accepted this important role leading the capital's tourism and inward investment drive. As we head towards the 2012 Games her extensive experience will be pivotal in maximising this unique opportunity to showcase London to the world. I look forward to working closely with her during this exciting period in the capital's history."

Dame Judith Mayhew Jonas DBE said: "It is a real honour to be appointed chairman of London & Partners and a privilege to be leading the promotion of the world's greatest city. The Board and I will ensure that London has a world class economic development company operating on its behalf."
Notes to Editors
1) Dame Judith Mayhew Jonas took up her current role as Chairman of the New West End Company in 2008 playing a key part in managing and promoting the interests of the district, developing and driving forward the commercial opportunities for the world's top shopping destination, London's West End. Born and educated in New Zealand, Judith graduated LLM from the University of Otago before moving to the UK as a lecturer in law at King's College, University of London. In 1989 Judith became Special Adviser to the Chairman at Clifford Chance. In 2006 she was appointed to the Board of Merrill Lynch in New York. She was elected to the City of London Corporation in 1986 becoming Chairman of the Policy and Resources Committee in 1996, a position she held for six years. She currently chairs the London New York Dialogue and is a trustee of the Imperial War Museum. She was Deputy Chairman of the London Development Agency and chaired the business committee. She is currently a Vice President of London First.

Other past appointments include Birkbeck College, Imperial College London, Gresham College and the Natural History Museum. From 2003 to 2006 she was Provost of King's College Cambridge. She was appointed Chairman of The Royal Opera House in 2003. In 2008 she became Chairman of the Independent Schools' Council. In 2009 she was appointed to the Mayor of London's Promote London Council. She was appointed Dame Commander of the British Empire in the 2002 Queen's Birthday Honours list for services to the City of London.

2) London & Partners formally took over from 1 April 2011 when the LDA's contracts with Think London, Study London and Visit London came to an end. L&P was created to enable the Mayor to take a more coordinated and strategic approach to international promotion as the city prepares for the 2012 Olympic and Paralympic Games, with funding worth £14 million per annum over a four-year spending review period.

3) London & Partners brings together the work of three predecessor promotional agencies – Visit London, Think London and Study London, which were previously responsible for attracting tourism, inward investment and international students.

4) London & Partners is the official promotional organisation for London attracting and delivering value to businesses, students and visitors. London & Partners is a not-for-profit public private partnership, funded by the Mayor of London and our network of commercial partners.  Their remit is to drive leisure and business visitors as well as bidding to secure major events in London, we can unlock the city for overseas businesses who want to set up or expand in London and we promote the capital's world class universities to international students. Their intention is to work in partnership with organisations in London and across the world to deliver our goal - that London be globally recognised as the best big city on earth.

Contact
For media enquiries for the Mayor please call Leona Janson-Smith on 020 7983 4186

PUBLIC/NON-MEDIA ENQUIRIES: Call the Public Liaison Unit at the Greater London Authority on 020 7983 4100

DUTY PRESS OFFICER: For out-of-hours media enquiries, please call 020 7983 4000


Leona Janson-Smith
Economic Development and Olympics Desk
Mayor of London's Press Office
T: 020 7983 4186
M: 07900606107
E: leona.janson-smith@london.gov.uk