Future Convention Cities Initiative takes benefits beyond tourism study global
The Future Convention Cities Initiative (FCCI) has confirmed it will work with the University of Technology, Sydney (UTS) to take a global perspective on Business Events Sydney's leading research into the benefits of business events, beyond the tourism receipts generated.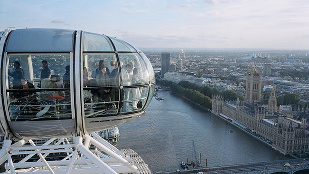 Business Events Sydney (BESydney), a founding member of FCCI, commissioned UTS to conduct the Beyond Tourism Benefits: Measuring the social legacy of business events in Sydney 2011. In 2012, it is expected that all six remaining member cities – London, Toronto, Seoul, Abu Dhabi, San Francisco and Durban – will roll out similar studies in their destinations. 
Lyn Lewis-Smith, Chair of FCCI and Acting Chief Executive Officer for BESydney, says, "Business events offer so much more to our economies, communities and destinations than tourism dollars alone. Our industry and its stakeholders – businesses, governments, associations and education institutions – will benefit from a greater understanding of these legacy outcomes highlighted in the research.'' 
"We believe that this is the first quantitative research into this area. The Sydney study demonstrated how business events fuel innovation and productivity and drive knowledge economies. Collaborating with our FCCI partner cities will provide a valuable international perspective to these initial results. We hope that the studies will show how the vitality of our industry contributes to private sector business development and a healthy economic future for destinations around the world." 
The news of the global research program follows Lewis-Smith's official launch of Sydney's Beyond Tourism Benefits research in mid-October at IMEX America. 
"Cultural and contextual differences can lead to varied experiences and outcomes for congresses. Ultimately this could mean that the social and economic benefits of business events differ between countries. We're going to find out! Looking at this research with a global perspective will extend our understanding of the role business events play, beyond the valuable results Sydney's research presented," comments Deborah Edwards, the Senior Research Fellow at the UTS Business School. 
"Think of it as 'coopetition': this is a great example of an innovative activity, resulting from competing businesses pooling their resources and collaborating to address sector challenges. Internationalising the study will increase the quality and impact of the research findings." The research fits firmly within the FCCI research agenda, which centres on enhancing the value of the business events sector through knowledge sharing.

Tracy Halliwell, Director of Business Tourism and Major Events at London & Partners, says, "We are delighted to be involved and support the Beyond Tourism Benefits research. One of the overriding goals for the FCCI – and why London as a city got involved – was around sharing business knowledge. We believe the findings from this research transcends industry boundaries and provides valuable and tangible statistics, which will be able to be used as a benchmark by any global city. London is 100% focused on delivering its portion of the research and highlighting just how far researching the benefits of business tourism are."

The Future Convention Cities Initiative (FCCI) is a group of member cities that collaborates to shape and accelerate the strategic development of their business events industries. All members could be described as the 'new generation' of convention leaders: they aim to use the latest technology, innovation and research to increase the economic benefits of business events for their cities, and the industry as a whole.

May 2012 has been set as a tentative deadline for the completion and launch of the global research. BESydney's full Beyond Tourism Benefits: Measuring the social legacies of business events research report can be found at businesseventsydney.com.au.
Notes to Editors
About London & Partners
London & Partners is the official promotional organisation for London. Our company attracts and delivers value to business, students and visitors. London & Partners is a not-for-profit public private partnership, funded by the Mayor of London and a network of commercial partners.
Our remit is to drive leisure and business visitors as well as bidding to secure major events in London, to unlock the city for overseas businesses who want to set up or expand in London and to promote the capital's world class universities to international students.
Our intention is to work in partnership with organisations in London and across the world to deliver our goal - that London be globally recognised as the best big city on earth.
For more information visit www.londonandpartners.com  
Contact
Media contact:
Lyn Lewis-Smith
llewis-smith@besydney.com.au
Tel: +61 2 9332 5206
Mob: +61 438 215 691