London leading the charge in Europe's digital boom
The Mayor of London Boris Johnson today (November 10th) heralded the capital's emergence as Europe's leading digital city as he revealed the creation of over 1000 high-tech jobs in the capital and the roaring success of London's Tech City.  The number of companies locating in the new technology hub has nearly trebled since the beginning of the year.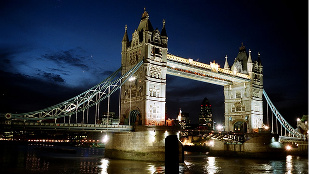 Stretching from Shoreditch to the Olympic Stadium London's Tech City, which celebrates its first anniversary today, is now home to 600 companies an almost threefold increase from the start of the year.  In addition the Mayor's promotional agency London and Partners has helped 130 new high-tech companies set up in the capital, 20 of them in Tech City, which has created over 1300 jobs.

The capital is already home to three times more software and IT companies than any other European City and has the largest cluster of venture capital backed companies outside the US.  Access to huge markets, great connectivity, a skilled work force and proximity to other world class creative industries such as film, advertising and fashion are all key attractions for the growing digital economy in London.

Through his digital strategy the Mayor is working hard to strengthen the city's appeal by improving digital connvectivy in the capital with the roll out of 4G ahead of 2012, freeing up London's data enabling it to be transformed into apps, websites and mobile products and delivering digital skills to business by investing in hi-tech apprenticeships.  More than 1,300 apprenticeship opportunities were created in this sector in the 2009/10 academic year.

The Mayor of London Boris Johnson said: 
"London's is leading the charge on Europe's digital boom. Across the capital hundreds of new technology businesses have emerged with an exciting cluster bursting into life in Tech City.  I want to see London continue to shine as a beacon for the world's best creative minds and entrepreneurs so that this emerging sector benefits the whole of London, delivering new skills, jobs and investment."

London & Partners CEO Gordon Innes added: 
"The work that has taken place in east London over the last year has been significant to the city's economy but also to the overall profile building of London as a business and foreign direct investment destination. With firms such as Amazon, Yammer, Yelp, Twitter, Groupon, and Cisco all singing the praises of London we are adamant to ensure this confidence and buzz is continued in the future.

Groupon, which employs almost 700 people recently moved to Tech City. A spokesperson from Groupon said:  "As a technology led e-commerce company, Groupon has long recognised the value of investing in talent and innovation in technology. The UK is a hugely exciting place for digital and creative culture and we welcome this initiative which aims to create a dynamic centre to harness and nurture talent. We launched Groupon UK in 2009, our second international office outside the US, and we now operate from our offices within Tech City. As a global company with over 140 million subscribers and more than 10,000 employees worldwide, we are delighted to have made London a home - we see it as a vital hub from which to drive the latest innovations in online group buying in the future."

Davie Scheine, Director of European Operations, Yelp, said: 
"UKTI and London & Partners have supported the local business guide 'Yelp' in its initial move to Tech City. The city remains a cornerstone of Yelp's European expansion plans as London provides unrivalled access to global talent and is home to one of the fastest growing tech and media hubs in Europe."
Notes to Editors
• At the beginning of the year there were 225 companies in Tech City as of November 4th there were 600. Figures London and Partners

• To celebrate passing the one year milestone London & Partners will be hosting an exclusive press breakfast on the morning of the 5th December which will explore some of the new businesses which have made their new home in London's Tech city area. Media interested in attending should register their interest by emailing ccouchman@londonandpartners.com. 
Contact
For media enquiries for the Mayor please call Richard Brookes or Elizabeth Lee in the Mayor's Press Office on 020 7983 6550/4713.
Duty press officer: For out-of-hours media enquiries, please call 020 7983 4000