London Top in Telegraph Travel Awards 2011
This week it was announced that London has come top in The Telegraph's annual travel awards. The capital has been named as the readers' favourite city in the UK.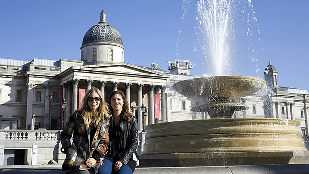 Earlier this year 23,000 Telegraph readers were polled about their favourite destinations and companies, and this week the winners and runners up were announced during a ceremony at London's St Pancras Renaissance hotel.
Gordon Innes, CEO, London & Partners, the capital's promotional organisation commented:
"London is a truly world class city and we are delighted that the Telegraph readers have recognised how much there is to offer, whether you have been once, twice or twenty times to the capital. 2012 is an incredibly exciting year for the capital, and there is so much to see and do before next summer, that there hasn't been a better time to visit."
For a full list of award winners see:  
http://www.telegraph.co.uk/travel/travelnews/8849845/Telegraph-Travel-Awards-2011-the-winners.html 
The award for London was accepted by Mayor Boris Johnson via video message.  
For more information about what's coming up in London over the next few months, see www.visitlondon.com/limited-edition-london
Notes to Editors
Contact