London & Partners statement
In response to the peaceful protests in the grounds of St Paul's Cathedral, London & Partners has issued the following statements.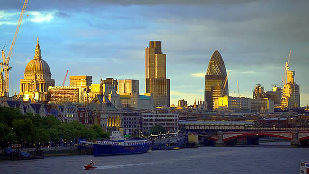 Friday 21 October 2:30pm
We understand that due to the on-going protests, St Paul's Cathedral will close at 5pm today.  We hope that demonstrators will work with the Cathedral team to ensure it can reopen for worshippers, visitors and schools as soon as possible.
London & Partners is supportive of St. Paul's decision, as the safety of the Cathedral and its visitors and staff, is of paramount importance. The Cathedral will be reviewing the situation on an hourly basis.
For any tourists visiting London that would like more information on the Cathedral or other attractions in the capital see www.visitlondon.com
Thursday 20 October 
These types of peaceful protests have been taking place across the world and this is not an issue isolated only to London. Other global cities such as New York, Frankfurt, Boston, Madrid, LA and Chicago have also seen these types of demonstrations but everyday life, work and tourism carries on as usual.

Most tourists are aware that these types of peaceful protest can take place in any global city but they are still carrying on enjoying the abundance of tourist attractions and iconic landmarks that London has to offer – including St Paul's – which has remained open and has welcomed visitors over the last few days.

St Paul's is in the top ten of UK visitor attractions and boasts more than 1.9 million visitors a year of which a large amount of their funding is a result of visitors - therefore we do hope that demonstrators will work with the Cathedral team to ensure it can remain open for worshippers, visitors and schools.

For any visitors who may want to visit the Cathedral, it is worth checking the website for the latest information.
www.stpauls.co.uk
Notes to Editors
Contact