London & Partners Expands Board
London & Partners, the official promotional company for London, has announced that Travelodge's chief executive Guy Parsons and Alan Bishop, chief executive of London's Southbank Centre are to join the board.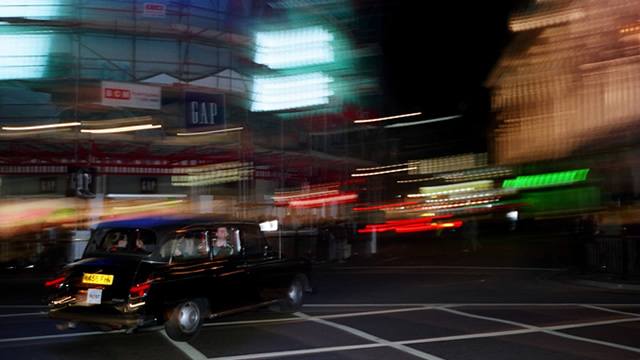 London & Partners brings together the remits of Visit London, Think London and Study London in a new single entity to promote the capital with one vision and mission to promote and attract leisure and business tourism, higher education, inward investment and major events.
Both Guy and Alan bring with them a huge amount of industry experience which will positively contribute to London & Partners ambitions to create an effective company for the international promotion of London.
Commenting on the appointments, Interim Chair, Dame Judith Mayhew Jonas commented,
"I am delighted to welcome both Alan and Guy to the London & Partners board, their passion and knowledge of London will be a huge asset to our already strong team. By having representatives from a range of sectors we can create a truly integrated and efficient company for promoting London and all it has to offer."
Alan Bishop, chief executive, Southbank Centre said,
"London is currently the number one international destination for visitors, businesses and students and it is imperative that London & Partners continues its essential promotional activity to maintain this position. I am excited to bring my knowledge, especially of the capital's incredible arts and culture sector to the London & Partners board."
Guy Parsons, chief executive, Travelodge commented,
"With the Olympic Games and the Queen's Diamond Jubilee fast approaching, this is a once in a lifetime opportunity for us to promote British tourism. Next summer millions of tourists will be visiting our capital and it's more important than ever to have a robust promotional company in place to reach the domestic and international markets. Travelodge is the biggest hotelier in London and I am very pleased and committed to be supporting London & Partners to make the capital a stronger magnet for tourists and investors through 2012 and beyond."
More information about the role is available at www.londonandpartners.com
Notes to Editors
Dame Judith Mayhew Jonas has been appointed as interim chair until 31st January 2012 and there are currently six other appointed board directors:
Gordon Innes – CEO, London & Partners
Andrew Cooke – COO, London & Partners
Jean-Louis Bravard – Director, Burnt Oak Partners (formerly senior executive at JP Morgan and EDS)
Kevin Murphy – CEO, Excel Centre
Mike Thompson – Senior Vice President, Commercial Strategy, GlaxoSmithKline
Stuart Fraser, Chairman of the City of London Corporation's Policy & Resources Committee, nominated on behalf of the Mayor to be the Mayor's appointed Non-Executive Director
About London & Partners
London & Partners is the official promotional company for London attracting and delivering value to businesses, students and visitors. London & Partners is a not-for-profit public private partnership, funded by the Mayor of London and a network of commercial partners.
Our remit is to drive leisure and business visitors as well as bidding to secure major events in London, to unlock the city for overseas businesses who want to set up or expand in London and to promote the capital's world class universities to international students.
Our intention is to work in partnership with organisations in London and across the world to deliver our goal - that London be globally recognised as the best big city on earth.
For more information visit www.londonandpartners.com   
Southbank Centre
Southbank Centre is the UK's largest arts centre, occupying a 21-acre site that sits in the midst of London's most vibrant cultural quarter on the South Bank of the Thames. The site has an extraordinary creative and architectural history stretching back to the 1951 Festival of Britain. Southbank Centre is home to the Royal Festival Hall, Queen Elizabeth Hall, Purcell Room and the Hayward Gallery as well as The Saison Poetry Library and the Arts Council Collection. The Royal Festival Hall reopened in June 2007 following the major refurbishment of the Hall and redevelopment of the surrounding area and facilities.
About Travelodge
The first budget hotel brand to launch in the UK in 1985, Travelodge now operates over 480 hotels and over 33,500 rooms across the UK, Ireland (11) and Spain (4). Travelodge plans to grow its estate to 1,100 hotels and 100,000 rooms by 2025. Over 13 million people stayed with Travelodge last year and 90% of reservations are currently made online at www.travelodge.co.uk, where room rates start at £19 per night. The chain employs over 6,000 staff.