London & Partners generates over two million pounds in private sector support in first six months of operation
Today, as London & Partners marks six months since its launch, it has announced that it has secured over two million pounds worth of private sector funding to support the ongoing international promotion of the capital. This additional income will support London & Partners mission to promote the capital with greater effectiveness and greater reach than ever before.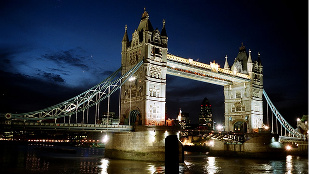 Launched in April 2011 by Mayor of London Boris Johnson,  London & Partners is responsible for attracting business and leisure visitors, inward investment, higher education students and major events. The agency was created by bringing together the remits of Visit London, Think London and Study London.
As the name suggests, one of the core objectives of London & Partners is to work with commercial organisations across the capital. To date London & Partners has secured over 300 private sector partners as well as agreeing match funding deals which directly fund leisure and business marketing and trade focused activity. These partners come from a variety of industries and represent different business areas from leisure and business tourism to inward investment.
Amongst the first partners are leading international brands including Cadbury, HSBC, Radisson Edwardian Hotels, Merlin Entertainments Group, CB Richard Ellis and Hilton Hotels.
In addition to the success securing commercial funding, London & Partners has been gearing up to fully harness and realise the opportunities for the capital as host city to the 2012 Olympic and Paralympic Games. From supporting major event bids, attracting new businesses, offering unique opportunities for students and sharing the magic of the city with leisure visitors.
The Mayor of London, Boris Johnson, said:
"In just six months London & Partners has secured the support of a crop of high profile businesses to support the promotion of the capital as the best big city in the world to visit, study and invest in. With under a year to go until the start of the 2012 Olympic and Paralympic Games, there has never been a more important time to shout about what London has to offer to visitors, businesses and students across the world."
Commenting on the successes of the past six months, Gordon Innes, CEO, London & Partners said,
"Over the past six months we have been bringing together the remits of Think London, Visit London and Study London to create one single agency for the capital. Not only have we managed to sign up an incredible range of commercial partners, but we have also bought business, associations, events and visitors to the capital. Our mission now is to ensure we are taking full advantage of the 2012 Games to attract visitors, businesses and students throughout 2012 and beyond."
Through international promotional, London & Partners aims to make the capital the best big city on earth and by working with key commercial partners; it is now well placed to start making this mission a reality.
With a single London brand and online presence being used across all promotional activities, London & Partners has already achieved successful results across the business including:
2012 and Major Events
• Launching the London Visitor Charter, the first ever consumer focussed charter to support fair pricing in restaurants, bars, attractions and transport across the city in 2012.
• Supporting sports legacy in the capital with the announcement of the successful bid to host the Triathlon ITU World Championship Grand Final in 2013 and the successful candidate city application for the 2017 IAAF World Athletics Championships
• Developing the London Media Centre which will host non-accredited media during the Games who want to cover the colour and feature stories that are happening outside the main Olympic events
• Working with National Olympic Committees to confirm their locations during Games Time.
Inward investment
• Supported almost 80 companies set up and expand in London over the last six months which includes such projects such as M&M World opening in Leicester Square and social network brand Yammer being established in the Tech City area of East London.
• Unveiled the new London & Partners FDI barometer which revealed that confidence in the capital was high as businesses saw the long term potential from London hosting the 2012 Games. This confidence has driven an increase in interest from overseas businesses who are planning to expand their international remits.
• Promoting business innovation with updates on Tech City across all key markets
Leisure tourism
• Launching London & Partners first ever consumer facing marketing campaign; Limited Edition London. The campaign celebrates all the unique and unusual events and exhibitions coming to the capital until the start of the Games to encourage visitors to enjoy the magic that will be in the city throughout 2012. The international campaign is running across print and digital media in all of London & Partners key leisure markets.
• Announced new research which revealed that numbers to London's visitor attractions is continuing to rise, with July figures revealing an increase of almost 13% compared to 2010.
• Voted UK's best city by Conde Nast Traveller
Higher education
• Launched the first student ambassador programme in China and India, followed by an expert master class for recent graduates looking to start businesses.
• Trialled a brand new campaign aimed at students and leisure visitors in India with Virgin Atlantic
Business tourism
• Hosted a successful 2012 & Beyond event with partners Unique Venues of London and the International Society of Special Events.
• Attended two brand new trade shows (IMEX America and AIBTM) in the US
• Moved up the ICCA rankings (International Congress & Convention Association) to 14th place (a jump of five places since 2008).
• Secured 11 major congress bids which is estimated at £150 million worth of potential economic benefit.
• Won a bid to host the Irish Dancing World Championships in 2014
• Received a prestigious Platinum Partners Award by Incentive Magazine as a top incentive destination and been shortlisted in the C&IT Excellence Awards in the category of best 'Destination Marketing Team of the Year'.
Notes to Editors
Since its launch, London & Partners has been able to offer partners a wide scope of activity across inward investment, tourism and higher education and many partners are seeing the benefits from this integrated approach:
Linda Plant, Vice-President of Marketing , Radisson Edwardian Hotels commented,
"The tourism industry, worth around £16 billion to the London economy, is crucial to our business. Whether it is leisure visitors taking advantage of the capital's culture, entertainment, retail or restaurants or business travellers attending conferences, exhibitions or holding meetings, we are delighted to work with London & Partners to raise the profile of the capital even further."
HSBC Regional Commercial Director , Carol Bagnald commented,
"It is an incredibly exciting time in London and we believe it is crucial to work with London & Partners, as the official voice of inward investment and tourism in London to support our own business objectives. We understand that London is a major global hub and it is imperative that we keep attracting new investment into the capital."
Contact