London & Partners launches leisure campaign in Australia
Today, London & Partners, the official promotional agency for the capital has launched its first joint marketing campaign with Eurostar and Paris ile-de France Tourist Board to attract Australian visitors to the enjoy the sights and sounds of both London and Paris.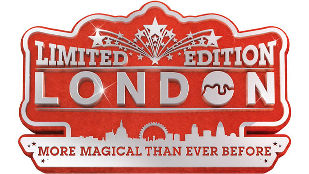 The bespoke campaign is part of London & Partners international marketing campaign Limited Edition London which aims to encourage visitors to the capital to enjoy one-off events and experiences taking place until the start of the 2012 Olympic and Paralympic Games.
Visiting multiple destinations around the UK and Europe is popular with Australian visitors who want to make the most of their holiday having travelled such a long distance. The campaign will showcase incredible events happening in both cities and give visitors exclusive offers and deals.
The campaign has a dedicated website londonandparis.com which is packed with information about what to do in each city, how to travel as well as the opportunity to win a once in a lifetime prize trip to both European capitals.
The marketing activity will roll out in the Sydney Morning Herald and Melbourne Age as a 12 page guide in the Good Weekend Guide followed by online activity on national news websites and across Trip Advisor until the end of November. The campaign will also have dedicated activity for travel trade and operators running with Travel Weekly.
Commenting on the campaign, Corinna May, leisure tourism marketing manager – North America & Australasia said,
"We are delighted to be running this campaign with Paris and Eurostar. The campaign offers visitors a unique opportunity to explore two very different cities and enjoy a number of incredible, once in a lifetime events, experiences and offers."
For more information about the campaign, log onto www.londonandparis.com
Notes to Editors
Contact