London Remains Top Choice for Growth for India's Business Investors
Please note: In April 2011 Think London merged with Visit London and Study London to become London & Partners. These archive press releases are here for information only.
Inward investment driven by strength of Indian SME market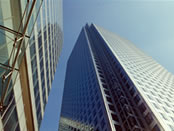 Indian investors are continuing to choose London as a base from which to grow their business, according to new data released by Think London, the official foreign direct investment agency for the UK capital. Results confirm that during the current financial year, 16 Indian companies have set up or expanded business in London, generating 189 new jobs in their first year of operations alone.
Small and medium sized enterprises in particular are continuing to drive inward investment, having made up almost three quarters of all worldwide new business investment in London in 2009. Figures reveal that SMEs accounted for a total of 70% of new inward investment last year, with a growing number of Indian businesses (6%) in particular choosing London as their base.
The number of SMEs expanding operations in London has in part been facilitated by Think London's Touchdown London service. Offered in conjunction with serviced office provider Avanta, Touchdown London enables overseas companies to take advantage of up to 12 months free office space and facilities, along with the use of a dedicated advisor to support firms through the process of establishing a presence in the UK's capital.
Recently, using Touchdown London, Think London was able to assist Indian headquartered software company Aspire Systems in establishing its European headquarters in London, giving it direct access to the continent's burgeoning IT market. Having already become an established player in the US and Asia, the move enables Aspire Systems to break the untapped European market and become a truly global leader.
Establishing a base in London meant that Aspire Systems was able to start generating revenue from day one, acquiring two major clients by the end of the year.
Prem Sundaravadanam, UK Regional Director of Aspire Systems, explained: "As 30-40% of the global software market is in London and the UK, we needed a presence in this space. A lot of our prospects are already in London and our London office enables us to reach out to these companies far more easily. We project that 30-50% of our overall revenue will come from Europe, and we are now perfectly positioned to tap into what is a major growth market for us."
Early survey results from a sample of Touchdown London clients indicated "Cutting the time to market" as well as "Reducing the cost of initial market entry" as being two of the most important factors in their decision to try the Touchdown London initiative. The survey revealed that eight out of 10 companies are fully operational in London less than two weeks after signing. Many claimed that as a result of the scheme they had saved between 1-3 months of executive time that otherwise would have been spent looking for suitable office accommodation.
Notes to Editors
Definition of SME used:
A SME (Small and Medium sized Enterprise) is a company of 1-9 employees, with a turnover growth rate of less than 100% within three years.
About Touchdown London:
Touchdown London is a start-up service dedicated to overseas businesses who wish to establish themselves in London. It has been created and is managed by Think London, the official foreign direct investment agency for London, and is offered exclusively to Think London clients. It is hosted by Avanta, the serviced office provider.
A recent survey among Touchdown London users and former users has demonstrated that 8 out of 10 clients are very satisfied with the service. More specifically:
8 out of 10 save a minimum of £2,000 in the first three months, and 4 out of 10 up to £4,000;
8 out of 10 started off in less than two weeks from signing, 4 out of 10 in less than one week;
7 out of 10 said Touchdown London's prime locations helped them connect with more clients than anticipated;
6 out of 10 have more time to build the business.
About Avanta:
Avanta was formed in 2004 by David Alberto, previously with Regus and former managing director at MWB Business Exchange. The company offers highly flexible, unbranded office space, with advanced and competitively price technology, tailor made to meet the requirements of the occupier. In the UK it currently manages more than 630,000 sq ft of office space in prime locations in London, the Thames Valley, Manchester and Edinburgh. Avanta's first international business centre in New Delhi, India, opened in September 2008 and a further two centres are now open in Mumbai.
Contact
Please contact the London & Partners PR team.