Global Businesses Choose London
Please note: In April 2011 Think London merged with Visit London and Study London to become London & Partners. These archive press releases are here for information only.
London maintains its status as top destination for global foreign direct investment.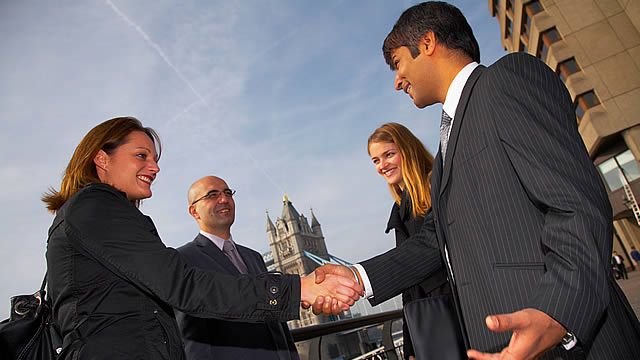 London has been identified as the top ranking business city destination by number of global investment projects, according to IBM's 2010 Global Location Trends report.
International businesses cite many reasons as to why London is the best city of choice, including access to finance, access to customers and markets, access to the right talent pool, reduction of operating risks and beneficial regulatory environment.
Think London has worked with hundreds of companies helping them successfully set up business in London, including:
US-based IT energy management company, Sentilla, which looked to London's well established sustainability market as a business opportunity
Alibaba.com, business-to-business online marketplace from China that was looking to increase brand awareness in the UK and set up a London presence
Terracycle, US company that makes affordable, eco-friendly products from waste materials, and was looking to London as the first step in a wider global expansion plan
Australian Adstream, provider of digital advertising workflow services, which was looking to break into Europe and moved its headquarters to London, employing almost 80 people
The IBM report also highlighted how more than ever countries and cities with targeted investment promotion strategies, implemented by strong, focused investment promotion agencies, manage to attract more investment and create more and better jobs for their citizens than those where such efforts are weak, non-existent or diluted.
Think London has worked with over 1,600 companies from 40 countries helping them set up or expand business in London since 1994.
Through expert London consultants Think London opens up direct access to experienced professionals, who advise and guide overseas companies through every aspect of locating and doing business in London. Think London promotes the capital as the first choice for any business expanding into the UK or Europe — from start-ups to established international companies.
Contact
Please contact the London & Partners PR team.