Call to action for Events industry – register your 2012 events!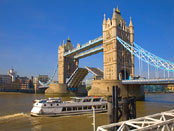 2012 will be an exciting and busy time in London's history. With the Queen's Diamond Jubilee celebrations and the 2012 Olympic and Paralympic Games as the highlight moments there will also be an extensive range of cultural and business events taking place, including many of London's popular and reoccurring events such as the London Marathon, London Fashion Week and International Confex.
The Mayor of London is now calling on the events industry or anyone planning an event for more than 499 people in 2012 to provide information as early as possible. For the first time in the city, all event plans will be considered from a pan-London perspective to allocate public services resources and ensure that London can deliver an unforgettable year.
London's public services – particularly police and transport – need to plan ahead of 2012 to allocate resources to support the delivery of the games, to support other events in the capital and to enable London to keep moving and functioning successfully.
Registration of events will be broken down in to two sections – Cultural Events and Non-Cultural events - (e.g. product launches, international conference, sports tournament, markets, National Olympic Committee Houses, Olympic Sponsor sporting events.)
Even if still in the early stages of planning, event organisers need to provide information by 31st March 2011, either to The Culture Diary, or the relevant London Borough in which the event will take place. By sharing information well in advance, the event has the best possible chance of going ahead as planned. Please note – to be included in the Culture Diary, organisers need to provide information, even if provisional, by the end of this year, 31 December 2010.
Tracy Halliwell, Director of Business Tourism commented: 'This is a real call to action for event planners globally. 2012 will be the busiest year in London's events history and the city needs to know all large events which might be taking place. By knowing the landscape of activities in advance it will help all the regular services that support events, to plan where to allocate London's valuable resources on particular days, and create the desired celebratory atmosphere across London.'
She added: 'London wants to ensure that as many events as possible that are planned in the capital, before, during and after the London 2012 Games can be accommodated during an extremely busy period in the city, and this includes events celebrating the Olympic Games, as well as the regular leisure and business events that make London such a fantastic place to be.'
The Mayor of London Boris Johnson said: 'There's no doubt that London will be the place to be in 2012, whether you live here or travel in to experience the huge array of events taking place in the most exciting year of the capital's long history. We want to ensure the plethora of planned events and celebrations can go ahead safely and we need to start planning now. So sign up to The Culture Diary or start talking to your borough and help us showcase our spectacular city.'
Details on each registration and deadlines are below:
Cultural EventsThe Culture Diary (http://www.theculturediary.com ) is the first of its kind and has been created by the Mayor, in conjunction with Visit London. Organisers of cultural and community events planned for the entire year of 2012 taking place in any of the 33 boroughs should register to use The Culture Diary by 31st December 2010, and enter details by 31st March 2011 to make the most of this chance to showcase what London has to offer, and assist London's public services plan their resource for 2012. Registration on the site will also give the opportunity to be part of the 2012 Cultural Festival with all the associated marketing and promotional activities. In addition, event organisers can also use the online service to identify and avoid clashes or foster any potential collaboration for events and marketing with other users.
Non Cultural Events (e.g. product launches, international conference, sports tournament, markets, National Olympic Committee Houses, Olympic Sponsor sporting events, campsites )
Organisers of these events, should inform the local London Borough. Contact details for Boroughs are at http://www.london.gov.uk/eventsin2012
As a guide, if the event is NOT cultural, is likely to attract over 499 visitors or will need traffic order/closure to a public highway, or a new licence, details will need to be logged with the Borough, also by 31st March 2011. By providing as much information as possible as early as possible, the chances of the event or activity being supported are increased, however providing details does not mean the event has permission to go ahead, nor that licences are automatically granted. Formal events approvals processes, including formal applications for licences and other permissions still need to be completed.

Information collected by the Boroughs or The Culture Diary will be reviewed by London's public services to ensure that the city has the capacity to support such a spectacular array of events.
Any questions should be directed to the relevant Borough
http://www.london.gov.uk/eventsin2012
Notes to Editors
Contact