Visitor numbers on the rise at London's Attractions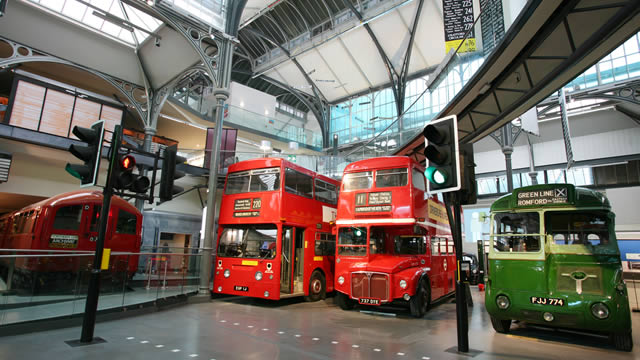 Visit London announced today that the number of people visiting museums, galleries and other attractions in the capital increased by almost 20% to 3.6 million in April 2009.
Paid attractions experienced the biggest increase with visits up by a staggering 26% to 1.6 million compared to the same month last year. Despite the financial climate, visits to paid attractions now comprise nearly 40% of the total number of visits to attractions over the last 12 months.
April's figures were boosted by warm weather, an increase in European visitors making the most of the weak pound and the Easter Holidays which fell in April this year. However, even in comparison with Easter last year, which fell in March, visits were 16% higher in April 2009.
Total visits to attractions in the three months from February–April 2009 are now 2% higher than the same time last year.
Mayor of London Boris Johnson welcomed the figures: 'This proves London's appeal to visitors from the UK and overseas remains strong despite the economic downturn. It also shows the investment we are making in tourism is paying off. The city offers an unrivalled range of things to do and see, much of which offers great value for the visitor and we will do our utmost to ensure London maintains its position as a must see destination.'
Earlier this year the Mayor announced funding additional funding worth around £2.5m to support tourism campaigns, as part of his Economic Recovery Action Plan. Visit London is also working with the tourism industry to promote the capital in the UK and overseas through a campaign called "Only in London" which celebrates the unique experiences that can be found in the city.
Sally Chatterjee, Interim CEO, Visit London commented: "The increase of visitors to London's attractions is a very positive sign and demonstrates that London is still drawing people to the capital despite the economic climate. London is the world's most visited international city and our diverse range of attractions remains one of the key draws of the city".

Notes to Editors
The research is based on a sample of 34 attractions: Churchill Museum & Cabinet Rooms, Kew Gardens, London Dungeon, London Eye, Madame Tussauds, Shakespeare's Globe Theatre, St Paul's Cathedral, Tower Bridge, Tower of London, Hampton Court, Wellington Arch, Old Royal Naval College, Museum in Docklands, Florence Nightingale Museum, Guildhall Art Gallery, Museum of Rugby, Wimbledon Lawn Tennis Museum, Imperial War Museum, Royal Observatory, Greenwich National Maritime Museum, V&A Museum, V&A Museum of Childhood, Tate Britain, Tate Modern, British Museum, Museum of London, National Gallery, National Portrait Gallery, RAF Museum, Science Museum, HMS Belfast, Queen's House, V&A Blythe House, National Army Museum, Geffrye Museum, Museum of Freemasonry.
Contact