Record year for London attractions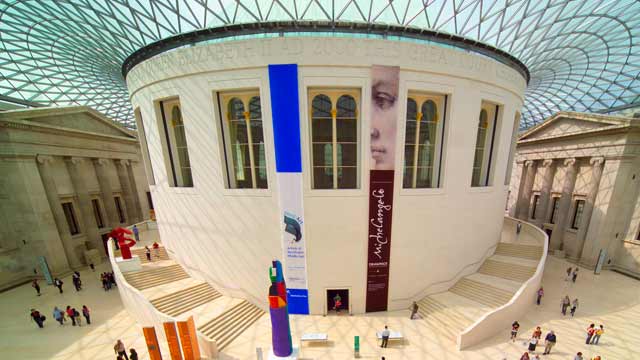 Attractions in London fill the top ten list for the most visited attractions in the country according to figures revealed by ALVA (Association of Leading Visitor Attractions) today.
The top position is filled by the British Museum which had a visitor increase of almost 10% since 2007. The Tate Modern and National Gallery are in second and third place respectively.
Sally Chatterjee, Interim CEO, Visit London said
"We are absolutely delighted with the results of the annual ALVA survey. London is a truly unique city with so much for visitors to see and do. It is no surprise that London attractions fill all top ten positions and continue to attract huge numbers of both domestic and international visitors."
In the current climate, people are looking for value for money ways to spend their leisure time and with a staggering eight of the ten London attractions free of charge; it's not hard to see why London remains one of the most popular cities in the world.
It is not only museums and galleries that are free; the city also hosts a number of free, family friendly events throughout the year. For example, this Sunday (1st March), Potters Field Park near City Hall will be transformed into a festival of Russian culture closely followed by the annual East festival on Thursday 5th March. The East festival celebrates the cultural life of East London and opens with a rare performance of Mauricio Kagel's Eine Brise (A Breeze) consisting of 111 cyclists. 
Notes to Editors
Association of Leading Visitor Attractions: Top ten attractions 2008
British Museum
Tate Modern
National Gallery
Natural History Museum
Science Museum
Tower of London
Victoria and Albert Musuem
National Maritime Museum
National Portrait Gallery
St Paul's Cathedral
For more information about the results - http://www.alva.org.uk/visitor_statistics/

Contact