Meet the Major Events team
Get to know the team at London & Partners and see what projects they have worked on.
Georgina Warren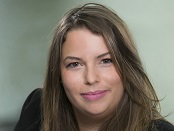 Head of City Events & Experience
Georgina has worked in the events industry across a range of national and international campaigns and projects for 15 years including UEFA Euro 2020 (now scheduled for 2021), the NFL London Games, ICC Cricket World Cup, MLB London Series, MTV EMAs, F1 Live, Rio 2016, Lumiere London, Prudential RideLondon, Le Tour de France, London 2012, the Beijing Games, London Fashion Week and Shanghai Expo.
From developing major events prospects and city partnerships through to oversight of strategic comms and delivery, Georgina oversees the team's portfolio spanning sport, culture & entertainment, esports and ceremonial events.
Outside of work Georgina is a guest lecturer at a number of London Universities; mentors young people starting off in their careers; is a proud founder member of The Ministry and co-founder of her organisation's Women's Network.  She is passionate about the live experience whether at a festival, a rugby match or anything immersive.
Antonia Lee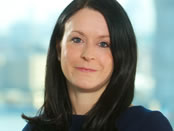 Senior Marketing Manager – Major Events
Antonia (DipM MCIM) has spent a lifetime working in two industries she loves – events and marketing. From the get-go she delivered high profile events and marketing campaigns for the National Training Awards, National Apprenticeship Awards and WorldSkills London 2011.
Her experience spans all aspects of consumer marketing including domestic and international campaigns, brand, research, channel development, agencies and creating engaging content e.g. for the UCI Track Cycling World Championships and European Aquatics Championships.
She has supported an array of events from the NFL, NBA and MLB to the Rugby World Cup, Triathlon World Series, Prudential RideLondon and created marketing partnerships with Longines Global Champions Tour, Rugby League, Masterpiece, Photo London, Esports Awards and Chinese New Year.
From a business marketing perspective, she works with agencies and business publications, prospecting opportunities to showcase London's world-class hosting credentials and the value of major events.
She has led internship marketing programmes for professional athletes at London & Partners and enjoys guest lecturing at UEL and Surrey Uni.
Alice Holloway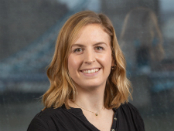 Project Manager – Major Events
Alice has over eight years' experience in delivering major events, large-scale marketing campaigns and sponsorship activation across world-class events such as the London 2012 Olympics, ICC Women's Cricket World Cup and British Masters. Alice will be leading on our upcoming major sporting events including the UEFA Euro 2020 tournament, NFL 2021 London Games, Rugby League World Cup 2021 and the European Professional Rugby Club Finals in 2022; as well as developing new sports, culture & entertainment event prospects to showcase London's most iconic sites.
Bronwen Franklin Pierce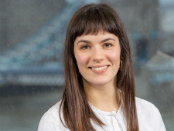 Project Executive - Major Events
Bronwen has worked on the delivery of cultural events since 2014, providing administrative and operational support. She organises the team's marketing activities and was the coordinator for the UEFA Euro 2020 Tournament, as well as maintaining the team accounting and quarterly performance recording. In addition, she works closely with city-wide Major Event stakeholders such as the Greater London Authority and London Boroughs to produce the London Events Coordination Calendar.