Meet the Major Events Team
Meet the Major Events team at London & Partners
Georgina Warren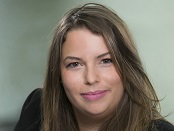 Head of City Events & Experience
Georgina has over twelve years of experience across national and international campaigns and events including MTV EMAs, F1 Live, Rio 2016 Games, Lumiere London, Prudential RideLondon, Le Tour de France, London 2012, the Beijing Games, Red Bull X-Fighters and London Fashion Week.
From developing major events prospects and partnerships through to oversight of strategic comms and delivery, Georgina oversees the team's portfolio spanning sport, culture & entertainment, esports and ceremonial events.
Antonia Lee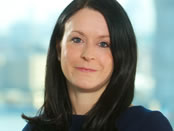 Senior Marketing Manager – Major Events
Antonia provides strategic marketing and ticketing advice and support to the organisers of major events, most recently the FINA Diving World Series 2020 and Boxing European Olympic Qualifier. She's worked across a portfolio of sport including the NFL, the NBA, tennis, athletics, track cycling, hockey, rugby, cricket and is currently account managing Major League Baseball London Series 20. She brokers marketing partnerships with other events which fulfil the company's objectives such as the Longines Global Champions Tour and Chinese New Year. In addition, Antonia works with business publications to maintain London's world-class reputation and to promote the city.
Alice Holloway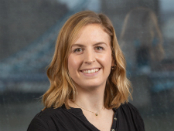 Project Manager – Major Events
Alice has over eight years' experience in delivering major events, large-scale marketing campaigns and sponsorship activation across world-class events such as the London 2012 Olympics, ICC Cricket World Cup and British Masters. Alice will be leading on our upcoming major sporting events including the UEFA Euro 2020 tournament, NFL 2020 London Games and the European Professional Rugby Club Finals in 2021; as well as developing new sports, culture & entertainment event prospects to showcase London's most iconic sites.
Bronwen Franklin Pierce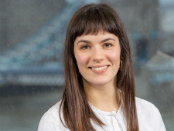 Project Executive - Major Events
Bronwen supports the team across all projects and marketing activities and provides wider administrative co-ordination looking after team accounting and quarterly performance reporting. In addition, Bronwen organises the team communications with city-wide Major Events stakeholders such as the Greater London Authority, London Boroughs, Transport for London and The Royal Parks and leads on the production of the London Events Coordination Calendar.