UEFA Champions League Final 2013
The Major Events Team worked on the initial Champions League Final bid in 2011 and as a result of its success, London won the right to host the event again at Wembley in 2013.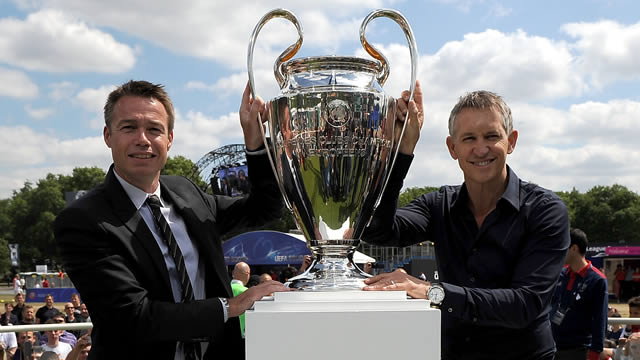 The Major Events team at London & Partners supported and contributed to the initial bid to bring the Champions League Final 2011 to London.
This involved: Mayoral endorsement, marketing support, the use of Mayor's venues, legal/financial contractual responsibility and use of city assets.
It was an incredible success which saw a sell-out stadium and a record global audience of 300 million viewers tuning in to watch. The event also included the Women's Final and an eight-day UEFA Champions Festival in Hyde Park.
As a result, the UEFA Champions League Final returned to London in 2013. It was Wembley Stadium's seventh European Cup Final after hosting the Final in 1963, 1968, 1971, 1978, 1992 and most recently in May 2011.
London & Partners  provided support through their city connections and via marketing and communications directed at their strong and enviable consumer and business channels to ensure that the 2013 UEFA Champions League Final, UEFA Women's Champions League Final and Champion's Festival in Stratford was another incredible success.
London & Partners Major Events team:
Sarah Neil – Project Manager
Antonia Lee – Project Marketing Manager
Kirsten Ferguson – PR Manager Major Events
Chloe Couchman – Head of Communications Major Events