Totally Thames
Totally Thames is a month-long celebration of the Thames which aims to put the 42-mile London stretch of the river at the heart of the capital's cultural and tourism industry.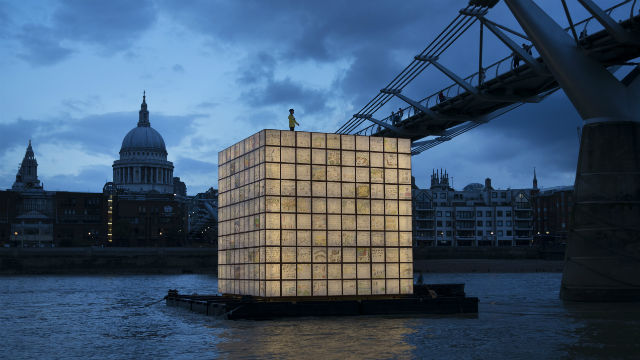 Totally Thames takes place throughout September and was developed from the Mayor's Festival. It brings the river to life via an exciting season of events from live art and theatre productions to Tall Ships and paddle steamers.
Totally Thames is endorsed and supported by The Mayor of London, London First, Arts Council England, Port of London Authority and all 17 London boroughs with a riverfront. It is organised and delivered by Thames Festival Trust. The charitable trust has a 17-year track record in delivering high quality river and riverfront events including the Thames Festival and The Queen's Diamond Jubilee Pageant.
What we did
Event marketing through digital channels
We supported the event through our Visit London digital channels to reach domestic and international audiences and via our partnership networks.
In 2016, we used Facebook Live to broadcast the Totally Thames concert at Tower Bridge's Bascule Chambers under the river Thames.
Key figures
In 2016, over 120 events attracted 2.2million people.
L&P activity created:
Facebook Live broadcast (55 mins) at the Bascule Chamber: