PruHealth World Triathlon Grand Final 2013
The PruHealth World Triathlon Grand Final (11-15 September 2013) was another excellent addition to the programme of events in London following the London 2012 Games.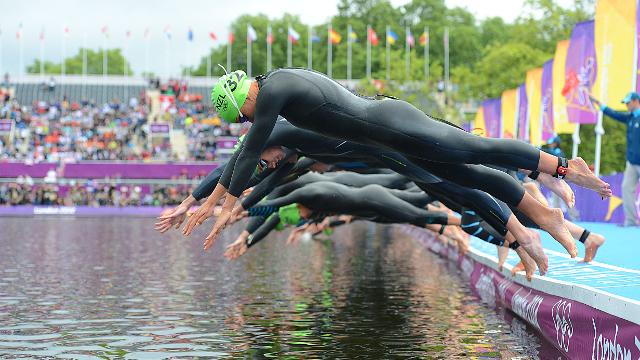 The bid was delivered by British Triathlon and Upsolut Sport UK, supported by UK Sport, The Royal Parks, Department for Culture Media and Sport and the Mayor of London through London & Partners. London & Partners support included Mayoral endorsement, marketing support, the use of Mayor's venues, legal/financial contractual responsibility and use of city assets.
About
The ITU World Triathlon Series features world-class events all around the globe culminating in a Grand Final. In September 2013, the capital welcomed more than 5,000 athletes from around the world competing for Elite, U23, Juniors, Paratriathletes and Age Group World Championship titles in the Olympic triathlon venue at Hyde Park.
In addition, there was an Open Age Group race enabling participants of all abilities to experience triathlon in Hyde Park on much of the same course as the Elite. The event was broadcast live on the BBC.
London & Partners Major Events team:
Georgina Warren – Project Manager
Iain Edmondson – Board Member
Antonia Lee – Project Marketing Manager
Kirsten Ferguson – PR Manager
Chloe Couchman – Head of Communications