Project: Next Big Thing
Next Big Thing is the new consumer-facing arm of Major Events.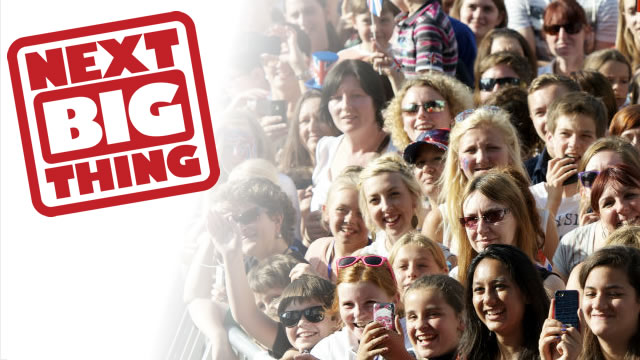 Following the success of the 2012 Games and the enjoyment experienced by those that attended and watched on TV, the concept was to create a virtual community of event goers that the city could contact for support when bidding for major events to come to London.
Initial quantitative (surveys) and qualitative (focus group) research helped shape the consumer project and highlighted a number of gaps not fulfilled via the current visitlondon.com channels for major event goers. The research interestingly showed that more event goers than fans attend major events – they really enjoy being part of the occasion and the atmosphere. The audience also indicated their priorities regarding content and the channels they wanted to be contacted through.
Following the 2012 Games it made sense to call the consumer campaign London's Next Big Thing.
The key objective is to ensure that the Next Big Thing (NBT) event goer's community are kept up to date about mass spectator events coming to London, whether they are free or ticketed. This includes everything from sports and ceremonial events to cultural and music festivals, plus we aim to provide the NBT community with exclusive opportunities whether they are ticket discounts or competitions.
Next Big Thing Channels:
• NBT newsletter has attracted over 95,000 engaged subscribers from scratch and is growing. Sign up here
• NBT dedicated website page: www.visitlondon.com/events
• NBT Facebook and Twitter channels piggyback onto the Facebook and Twitter pages of Visit London, helping to get extended reach to hundreds of thousands of followers, providing real time updates about major events coming to or taking place in London.  Follow @visitlondon or like facebook.com/visitlondon
London & Partners Major Events team:
Antonia Lee – Project Marketing Manager
Iain Edmondson – Head of Major Events