Longines Global Champions Tour
London will host the eleventh leg of the 2014 Longines Global Champions Tour from the 14-16 August.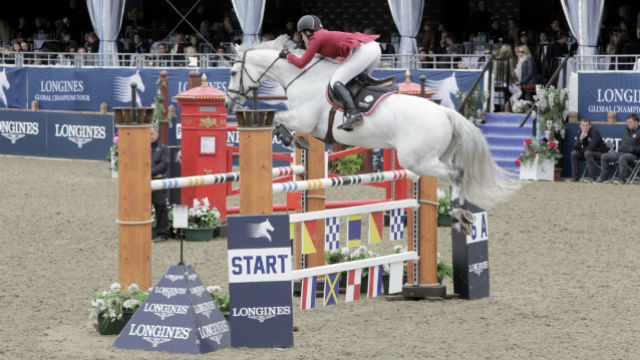 The Longines Global Champions Tour brings together the Top 30 ranked show jumpers in the world to compete in prestigious locations for an unprecedented total season prize money of around €9 million (USD $12.5 million).
In London, these top riders including Olympic and World Champions and some of Great Britain's equestrian heroes, competed daily for the title of overall season Champion 2014 and for the headline London Grand Prix on the Saturday afternoon. The international tour which is made up of 14 events offers some of the most explosive and exciting competition of any equestrian series.

The capital welcomed the Tour for the first time in 2013 with the Grand Prix, held at Queen Elizabeth Olympic Park proving to be an incredibly exciting class, with one of the fastest jump-offs any of the riders could remember - Britain's 2012 Olympic Gold medal-winner Ben Maher prevailed as the eventual winner.
In 2014, the new host venue for the season, Horse Guards Parade Ground in the heart of the capital, provided a fitting and spectacular setting for the Tour. The best of the action was shown live on BBC2 with highlights broadcast internationally on Eurosport. 

With over 20 nations represented this is a truly international event.  It also provides lots of opportunities for wider engagement in the sport with reasonably priced tickets for the grandstand and a giant TV screen to allow the public to soak up the atmosphere and get a taste of a premier equestrian sport experience.
The Major Events Team have provided ongoing event delivery and marketing support and will continue to work with the organisers to raise awareness of the competition both here and within some of our key territorie.
For further details of the event visit www.globalchampionstour.com

London & Partners Team
Georgina Warren - Senior Project Manager
Antonia Lee – Project Marketing Manager