Great Fire 350
Marking the 350th anniversary of the Great Fire of London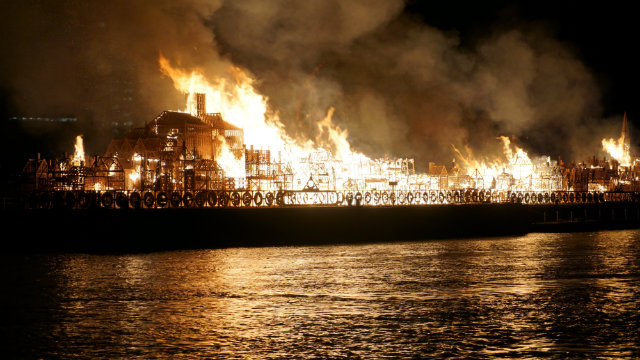 Throughout 2016, City of London institutions marked the 350th anniversary of the Great Fire of London with Great Fire 350, a season of exhibitions, concerts, lectures and tours. At the centre of this was London's Burning.
A festival of arts and ideas was produced by Artichoke, who also previously brought Lumiere London and The Sultan's Elephant to the city. It culminated in a spectacular fiery finale on the river Thames.
London's Burning and Artichoke received founding sponsorship from the City of London Corporation, major support from Arts Council England and the Department for Media, Culture and Sport and a host of other sponsors.
What we did
Event marketing through digital channels
We (the digital team and e-commerce teams) project managed the digital delivery of the season and festival. http://www.visitlondon.com/greatfire350. We worked with Artichoke, committees and agencies to ensure the maximum possible coverage of the event in domestic and international media.

City co-ordination and support
Alongside Artichoke, project stakeholders and agencies we helped support the physical delivery of the season and festival. We supported throughout the planning and delivery process.
Key results
Live Facebook Stream Reach