Global Sports Leaders Dinner
An exclusive invitation-only event for global sports and business leaders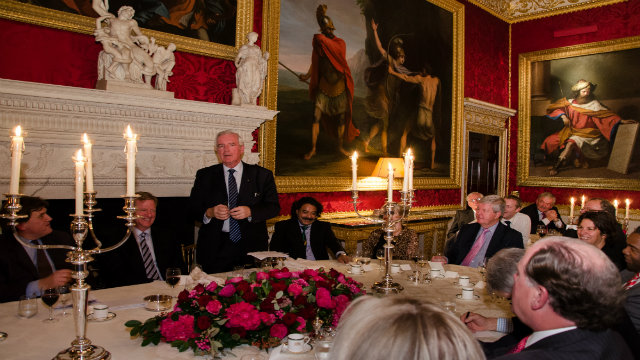 The Global Sports Leaders Dinner is a high-profile, invitation-only event organised by the Major Events team for approximately 80 global sports and business leaders. Since the first event in 2008, the dinner has provided both a networking and dining experience in a memorable venue. The dinner often takes place during the NFL International Series in London when we welcome and host some of the teams. Previous guests have included the Mayor of London, the Sports Minister, Olympic Medallist Tom Daley, NFL Team Owners, NFL Commissioner and key rights holders, brands and broadcasters from the sports industry.
What we did
1/ We organised a "Welcome to London Dinner" with the Mayor, NFL executives, team owners and high-profile guests attending a "Global Sport Leaders Summit" co-hosted by NFL and Economist in 2011.
2/ Following the success of this event we decided to use a similar format to host selected global sports leaders at this prestigious networking and dinner which we organise.